This incredible holy land is one of the richest in history and culture in the world. You can find everything you need for a perfect holiday in this tiny country – from visiting Jerusalem, one of the holiest sites in the world to floating in the Dead Sea, climbing to Masada, and of course, partying in the Tel Aviv, the city with arguably the best nightlife in the world.
If you don't know the tricks of the trade, your holiday in Israel can turn out to be quite expensive. Here are some tips to keep your trip budget friendly.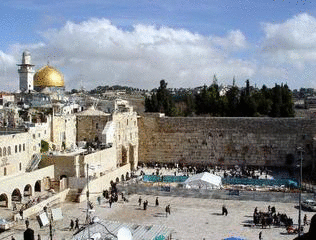 Markets Markets Markets!
Israel is filled with incredible markets where you can buy the freshest fruits and vegetables as well as Middle Eastern delicacies for incredibly cheap prices. The most famous are Jerusalem's 'Machane Yehuda Market' and Tel Aviv's 'Carmel Market.' Why not buy some fresh produce and cook delicious Israeli meals. Just remember to put your haggling hat on – It's almost part of the culture!
Know where to stay
Instead of spending your money on expensive hotels, why not stay in one of Israel's many great hostels? Whilst the thought of staying in a hostel may not appeal to everyone, you can find some top quality hostels with all the amenities you need for a fraction of the cost of a hotel. Most of your time will be spent traveling anyway so there's no point investing so much of your hard earned cash on expensive hotels! Hayarkon 48 is one of the best in Tel Aviv!
Know what to eat
Going out for every meal to expensive restaurants can really be a killer for your budget. Instead, why not really experience the Israeli culture by eating their version of 'street food.' Shwarma, Falafels, Bourekas and more are available at almost every street corner, are incredibly delicious, and are super cheap! You can find a meal for 9 NIS! What a bargain!
Walk Walk Walk
This is the best way to really explore a country, especially one as small as this! Instead of getting ripped off in a taxi, use your own legs to get you to where you need to be. The best way to discover the 'hidden treasures' of a place is by getting lost in it. So go ahead and get lost in Israel! And once you're ready to head back home, don't be afraid to ask the locals for directions – they can be extremely helpful and even treat you as if you are part of their family (don't be surprised if you get an invitation to their family dinner!)
Buy an Israeli sim card
Making international calls from Israel will no doubt be extremely expensive. Instead, bring an unlocked phone with you and buy a local sim card. At the moment especially, Israeli cell phone plans are at an all time low so it's a perfect time to take advantage. Some of the cheapest providers are Golan Telecom and Cellcom
These are just a few of my tips to enjoy this incredible country on a budget. There is so much to see and experience – I guarantee it will be a trip of a lifetime!