Looking to get away from it all and enjoy a short wine vacation? You can find fun tours and delicious wine tastings across the world – and on a budget.
A well-planned wine tasting trip can have you feeling like a VIP connoisseur but at a fraction of the price. There's no need to dread the expenses usually associated with this wine-themed holiday.
With that said, here are a few tips to help you plan an unforgettable, budget-friendly trip worthy of wine enthusiasts.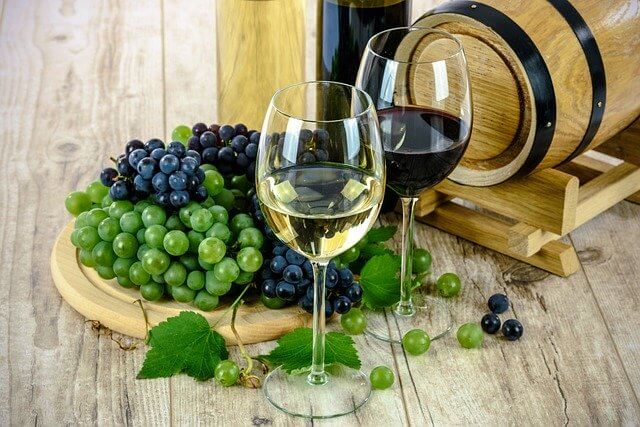 Alternative Destinations
Napa Valley may be one of the most famous wine destinations, but there are hundreds of alternative options across the world.
If you're in Europe, take advantage of low-cost airlines and trains and hop over to a neighboring country. This is especially affordable by searching for the lesser-known wineries that may offer free or affordable tastings.
If you're in the United States, you can find a handful of wineries in almost every state. Each region has its own special flavors to offer. Even Alaska offers delicious wines derived from flowers and wild berries!
By branching out to these lesser-known destinations, you can avoid the hefty fees of the popular wineries and enjoy wine tastings without breaking the bank. Plus, if you stay within the borders of your own region, you can save on gas and hotels, all the while supporting local wineries.
As for cheap destinations for wine tasting, there are some very interesting options like Morocco, Cyprus, Hungary, Israel, Thailand, and Georgia. Talk about a wild variety of flavors and wine history!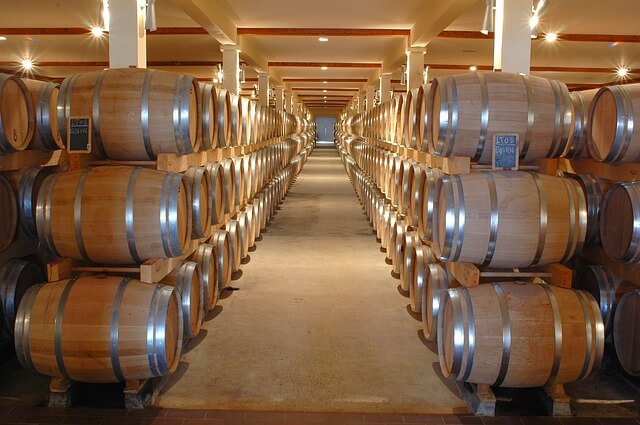 Go off-season
Go against the grain and avoid visiting wineries during tourist season. This is usually when prices are highest and it's most difficult to find discounts.
For most regions, high season is during the summer months; the time of the year that ripe grapes are picked off the wires. The idea of visiting wineries during the peak season can be tempting, but it's far too busy. In parallel, hotel rates skyrocket, tasting rooms are full, and traffic can become a nightmare.
If you opt for the off-season, you have a better chance of finding lower-cost accommodation and discounts on wine tours and tastings. Prices typically drop around the winter and can even dip by 40% of the average prices during peak season, with additional seasonal discounts available.
Plus, you will receive more personal attention, which helps make the experience all the more enjoyable.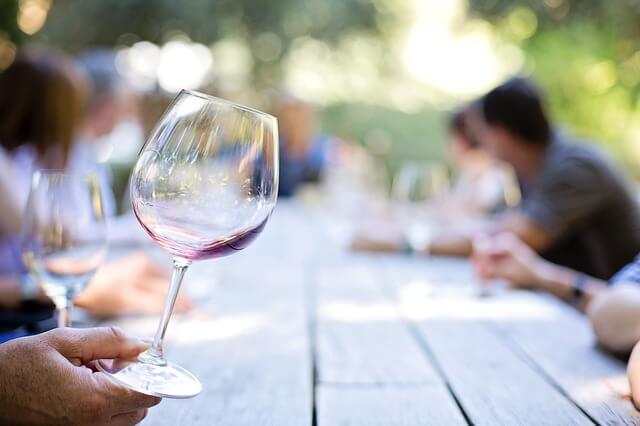 Look for free or low-cost tastings
We live at a time of information accessibility: with a few clicks, you can find information about wineries across the world. Skip the overly popular wineries and look for lesser-known options with better deals.
Most wineries offer lengthy tours explaining the history of the winery and the wine-making process. Usually these tours including walking through the production facilities and finishing the experience with a wine sampling.
These experiences can be fun, but there's no need to do them more than once. Skip through the long tours and expensive sit-down tastings and look for free or low-cost tours or wine tastings. Some wineries will decrease the price significantly if you skip the tour since it means there's no need to allocate a guide for visitors.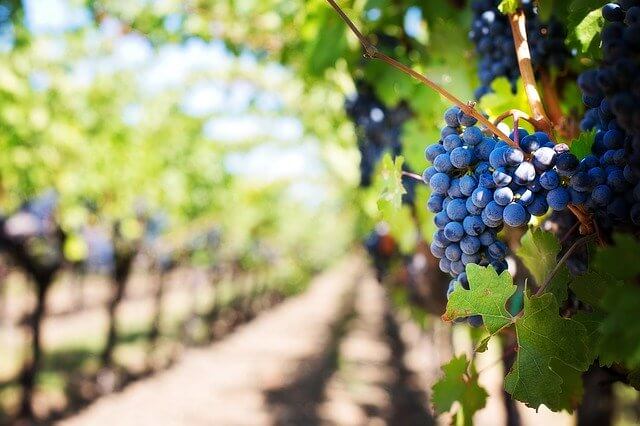 Pack a lunch
Many wineries offer an extra service of a wine-tasting lunch, an hour or two of enjoying delicious wines paired with exquisite courses served at their local restaurant or among the vineyards. It's a wonderfully romantic experience, but a pricey one at that.
Instead, opt for the more budget-friendly option of bringing your own picnic-worthy food. Pack some sandwiches, meats, and cheeses and enjoy the more affordable option but among the same scenery.
Not all wineries allow food to be brought from outside, so make sure to check with the winery before your visit. You can always step out for a short break and return after eating your meal – you may miss out on eating at the beautiful vineyard, but what you lose in the scenery, you gain in saved coin.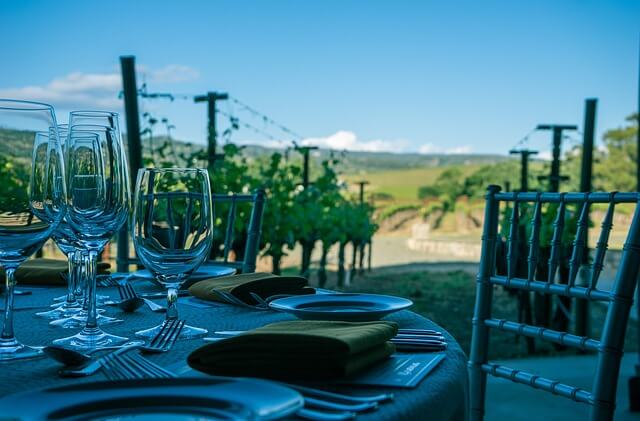 Skip weekends and holidays
Even during low season, weekends and holidays can be more expensive than a regular weekday. On Saturdays, you will encounter swarms of people, and higher accommodation and tour/wine-tasting costs.
Aim for a midweek trip so you enjoy more reasonable rates. Tasting room attendants will have more time to focus on your party, hotels will be more affordable, and you can miss the heavy weekend traffic.
The added bonus is in safety: with fewer people visiting the wineries and sampling the wine, there are also fewer drunk drivers in the road.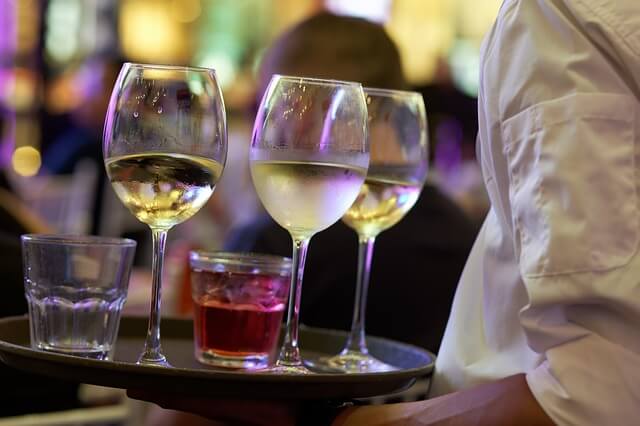 Seek out discounts
There are numerous ways to find discounts and great deals on tastings. Here are a few ideas:
Search through the winery's website and social media. There may be a discount code or deal hidden there.
Look through credit card discounts. Some credit cards may offer discounts or deals on wine tourism packages.
Download winery apps. They may have great discounts only available through the app.
Use your Googling skills. Look for discounts like so "Napa Valley winery discount" or specify a winery. You may just have some luck in scoring a great discount!
Large party? No harm in calling or messaging the winery to request a special one-time deal.
Discount deal sites – I love using discount sites like Groupon to find deals. They have many discounts for vineyard tours available, so it's worth scanning through the offers.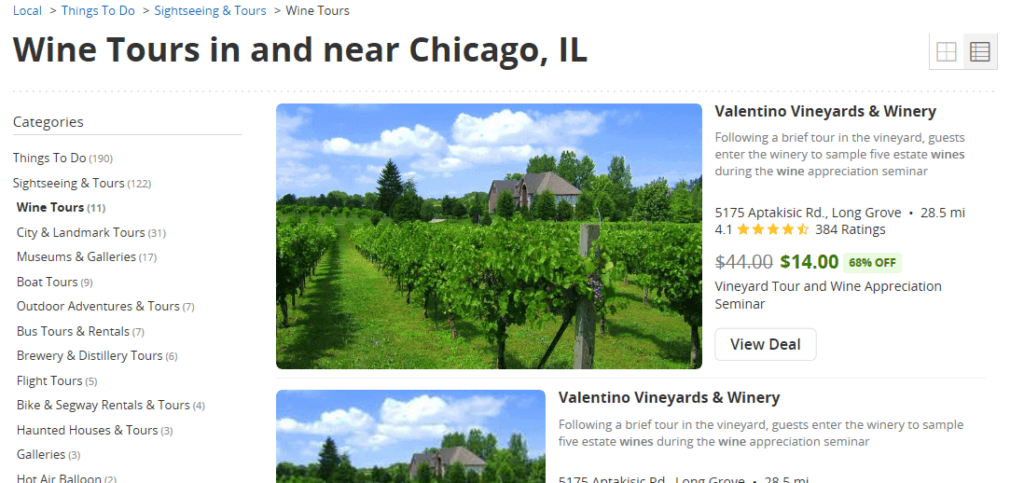 Find alternative accommodations
Hotels around wineries can be very expensive, making up a large portion of the cost of a wine vacation. Instead, opt for more affordable options.
As a solo traveler, one of the options could be Couchsurfing, a website connecting locals and travelers with a couch to sleep on for the night. It's a fun cross-cultural exchange as well as a free place to stay. Popular spots have thousands of available hosts – so it's certainly worth a shot!
If you are a large party or sleeping on someone's couch is less appealing to you, look for options in Airbnb. You can find a variety of prices and availability. Plus, if you don't have an account yet, you can get $36 off your first booking.
Ready to plan your perfect wine trip on a budget? Tell us all about it below!