Travel + Fashion + Budget = Possible!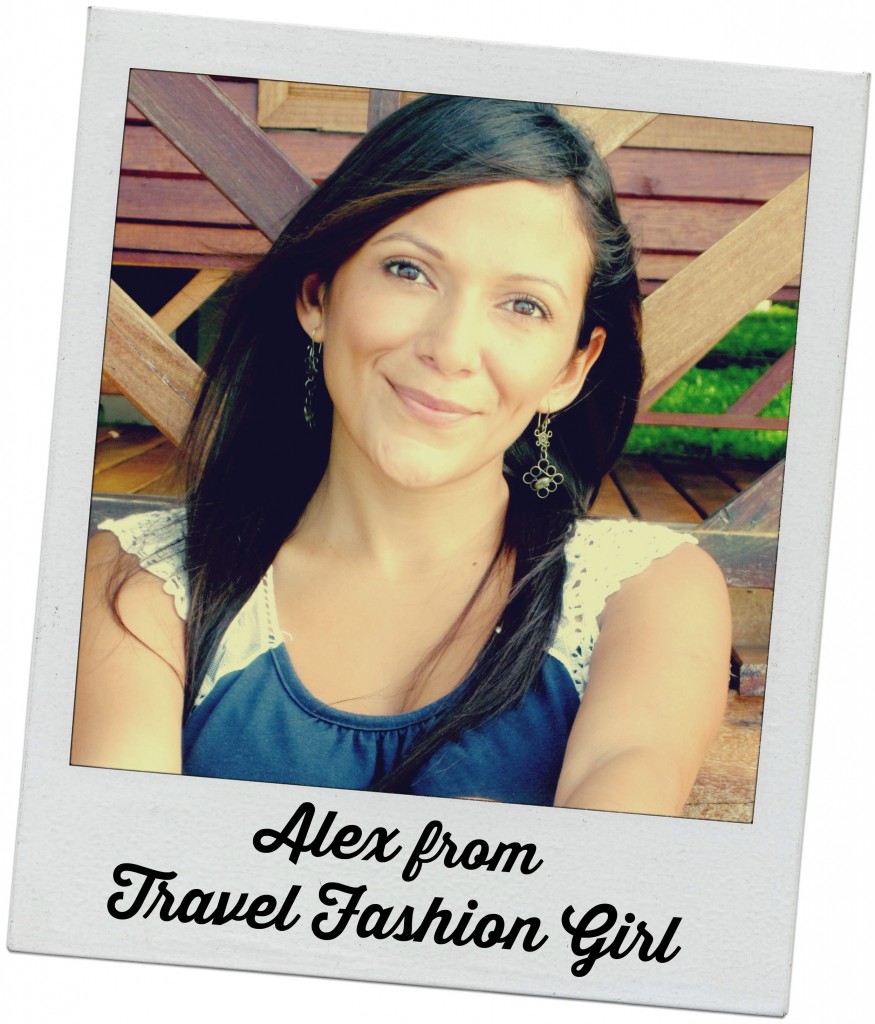 Today, we're excited to introduce you to Alex, a "travel stylist" and full-time blogger at TravelFashionGirl.com. Alex brings a unique twist to budget travel by writing about fashion and beauty as it relates to travel – and packing! With 6+ years of travelling full-time under her belt, we figured an interview with Alex would be a great idea for our own blog and readers.  Let's get started!
When did you launch the blog and what inspired or prompted you to start it in the first place?
I was tired of over packing and frustrated with the lack of information for women available. I researched and created the packing strategies now available on Travel Fashion Girl as a solution.
For those who are new to Travel Fashion Girl, how would you describe the blog?
Travel Fashion Girl is the ultimate travel resource for women helping them prepare for a trip through valuable packing advice; knowledgeable packing lists, and everything a woman needs to know about traveling stylishly light.
What are your personal favorite sections? Why?
My favorite sections are the universal packing lists, which I always refer to when packing for a new destination in my never-ending journey. It takes me two seconds to pack with these reference guides.
Yeah, we noticed that packing lists are a big part of TFG. How important is this aspect to travel? 
The most difficult thing to pack properly is clothing and when you have no clue what to expect when traveling to a new country then you tend to pack too much – and many times all the wrong things. The packing lists help educate travelers so they know before they go. Everything from cultural sensitivities to weather, the packing lists give you an idea about the things you may want to pack for your trip and also provide stylish visuals to help you do it style.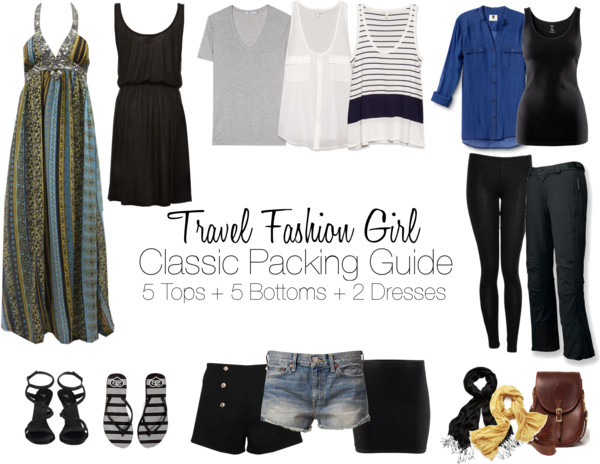 How has Travel Fashion Girl evolved over the years? Where do you see it going in the future?
Travel Fashion Girl began as a hobby and has now turned into a full time job. My goal was to help women avoid making the mistakes I made. With so much positive reader feedback about the current blog content, the next step is to open the site up to a team of writers with additional experience to provide varied content to the readers and expand my current audience.
Unlike other blogs, you have a section for shopping. We think this is a really smart idea as your blog is all about traveling in style (and comfort). Did you always know you wanted to add a shop? 
My readers always want to know where to buy things so shortly after launching the site I knew I had to make it convenient for them to buy the products mentioned. I started by creating an Amazon A Store and now have an integrated shop within my site.  This new integrated shop is a bit confusing for me to work with so I haven't done as much as I would like to.
How would you describe your own fashion style? How has travel influenced your style?
My personal fashion style has been drastically influenced by travel.  I used to be the girl that never wore things more than once with a closet filled with thousands of clothing items. Now, my minimalist style has encouraged me to streamline my options. In a way I much prefer the idea of a perfect capsule Wardrobe for travel or for real life. Because each item has been carefully chosen and options are limited, outfits are easier to create and always consist of clothing I like.
Do you find your style changing in each country? In which country or region do you feel the most free and comfortable in terms of dress?
My style only varies based on weather.  I don't follow trends much and wear what I feel makes me look stylish. Even when I worked in the fashion industry I tried to avoid constantly chasing trends and preferred to dress in a style that was true to me. I feel most comfortable dressing for cities where I can wear my boots and leather jacket – these are the things I miss most when I travel since I'm always beach hopping.
Being a full-time traveler can't be easy on the wallet! How do you manage to stay afloat – all while keeping to your sense of style?
I'm a budget traveler so the less you spend the longer you can travel. This idea makes spending money in a frivolous manner less tempting. I used to come home every other year to work for a few months save money then travel again but now I work on my blog full time and pick up random jobs along the way.
What are some of your most effective budgeting / frugal strategies? 
Traveling isn't as expensive as people think – you just need to know where to go. I spend the majority of my time in regions where living and travel is more affordable preferring Southeast Asia and Central America to Europe or Africa.
What is the most common mistake you see travelers making?
There are two main common mistakes. One is an easy one to avoid: check the weather. Many people assume just because they're traveling during the summer to a destination then climate will be hot but it can be cold or even wintertime. Another mistake travelers make is packing too many just in case items. If after you've done your research you're still unsure whether or not on pack an item, leave it you can always purchase things in your destination.
For any of our readers looking to get away for a short holiday or curious about RTW (round the world) travel, how would you convince them that stylish and comfortable travel is a possibility – even on a frugal budget.
Unfortunately, the truth is that budget travel isn't glamorous but it's much more exciting than a 1 week vacation! My daily budget tops at $30 per day. If you travel in cheaper countries in Central America or Southeast Asia you can get much more for your buck. While I spend $10 for my less than comfortable accommodation, others can spend $30-$50 a night and have a much more luxurious and comfortable experience at a price tag that is still much more affordable than a package holiday. I've stayed in a really nice guesthouse by the beach in Thailand for less than $20 a night. Can't beat that!
 Wow, sounds amazing! Thanks for sharing your info with us!