As a girl, I know how much my hair can influence my overall look. I find myself spending a lot of money on hair related products. From creams, to gels, to curling irons and straighteners – you name it, I've tried it! Unfortunately I am an advertisers dream and waste a lot of money on products that don't really do what they promise. So when I had a special occasion or event, I started going to my hairdresser to glam me up for the night. Whilst he works wonders on my hair, my bank account started suffering with the added expense.
The other day, the lovely team at Nava very kindly sent me a straightener to try out. I was skeptical at first as I've bought straighteners in the past which either didn't do the job well enough, or damaged my hair – both of which really put me off. But after doing some research, I found out the Nava straightener uses FARR infrared technology which is a special type of heat that doesn't damage your hair. I also found a few really great reviews online so I decided what the heck – I'll give it a go.
First impressions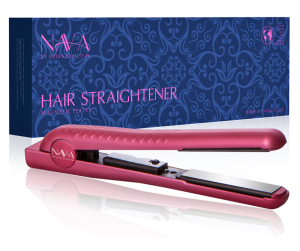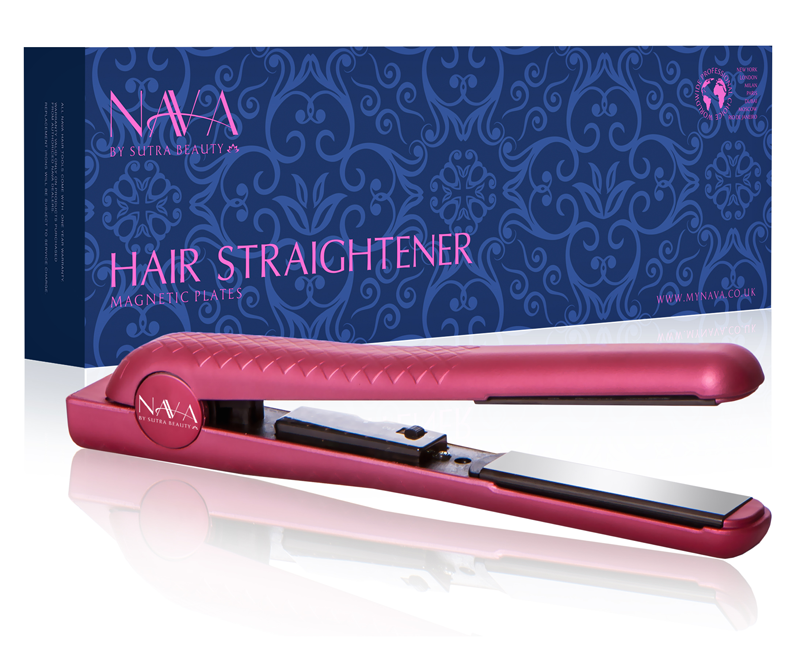 I LOVE the box it comes in – it's a gorgeous rich blue and pink design with an embossed pattern- I fell in love before I even opened it and wanted to put it on display on my dresser! Off to a great start!
The straightener
SO unbelievably impressed with this straightener! Usually it takes me around 40 minutes to straighten my hair with my GHD because it's so thick and long, but with the Nava straightener it took me only 15 minutes. I couldn't believe it! It was also really comfortable to hold and the perfect size (great for travelling too!) And who could look past the metallic hot pink colour – okay now I've really fallen in love!
I really liked the fact that I could set the temperature on the straightener. I chose the highest heat as I was in a rush to go out (and I've learnt what my thick hair needs after all these years!) 15 minutes flat and it was done!
My mirror is unfortunately really far from the plug in my bedroom, so usually I need to start dealing with adaptors but not this time – the swivel cord was super long and went 360 degrees, so even clumsy old me didn't have a problem with a tangled cord.
On top of all that, Nava also offer a lifetime guarantee as they're so sure their products are that good!
Have a look at my results
Before: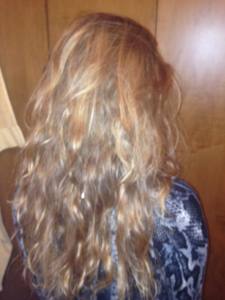 During: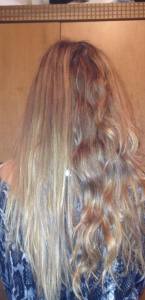 After: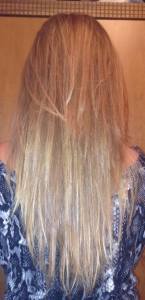 Key features of the Nava Hair Straightener:
Lifetime Warranty
Designed with 100% solid ceramic plates that distribute heat evenly across the iron.
Uses FAR-Infrared Technology which is a type of heat that doesn't damage the hair, leaving it gorgeous, healthy and strong.
Adjustable temperature from 140F to 450F.
​Normal retail price of £99.99 – ​UK intro price ​of​ £79.99.
Free shipping & handling in the UK.
Nava have also been generous enough to offer all of our readers a discount code. Just type in fl_supersaver at the checkout here and you'll get 30 pounds off your purchase – because you wouldn't be a frugal lady without using a discount code!:) You can also enjoy the discount if you're outside the UK, but shipping and handling fees will apply.
You can check Nava out on
Put November 11 in your diaries ladies- we have a Nava Hair Straightener giveaway for 3 lucky readers!
Disclaimer: I received a product in exchange for a review. However, this did not influence my opinion on the product or the review.