It's that time of the year again! The leaves are changing colors, the days are getting chillier, and it's getting dark as soon as 5 pm.
Halloween is just a couple of weeks away and the stores are jam-packed with costumes, masks, and accessories that have us all anticipating that day at the end of October when even us adults finally have a socially-acceptable excuse to become someone – or something – else. Even if just for a little while.
With all that excitement and anticipation, we are tempted more than ever to spend our hard-earned cash on costumes that, most likely, won't be worn again for at least another year.
According to the National Retail Federation, "the average person will spend $77.52 this Halloween, compared to $75.03 last year.
Total spending on Halloween this year will reach $7.4 billion." With numbers this high, we've decided to cut back this time around and share with our readers the most helpful tips we found for saving money on costumes this Halloween, while still rocking a totally awesome and original one.
Costume Swaps 
Organize or participate in a costume swatch. You and your kids can switch costumes and dress-up items with other members of your community or close circle of friends and personalize the ones you get with the help of accessories and makeup.
Thrift Store Bargain Finds
Shopping in thrift stores is a sure way to find original items for a bargain that would make a great costume. Striped burglar shirts and a burglar's hat can be found for close to nothing.
Vintage gowns and necklaces are great for dressing up like old Hollywood fashion icons such as Grace Kelly. Old leotards and tutus are perfect for dressing up as ballerinas, and bell bottoms and tied died shirts are typical flower-child hippie wear.
Overgrown bright-colored pants and shirt can be great for a clown costume, pulled in place with a funky belt.
Masquerade feather masks together with a fluffy feathery vintage dress can be a great version of a black swan costume. Whatever catches your eye and imagination works!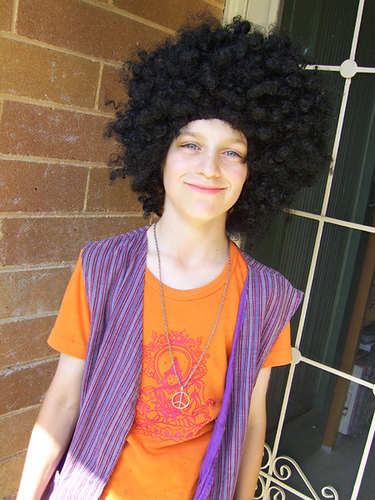 Sew, Knit, Crochet!         
If you know how to sew, knit, or crochet, why not make your own costume? Buying the fabric and thread is much cheaper than buying the whole costume, and you can easily look online for a great costume pattern to sew from.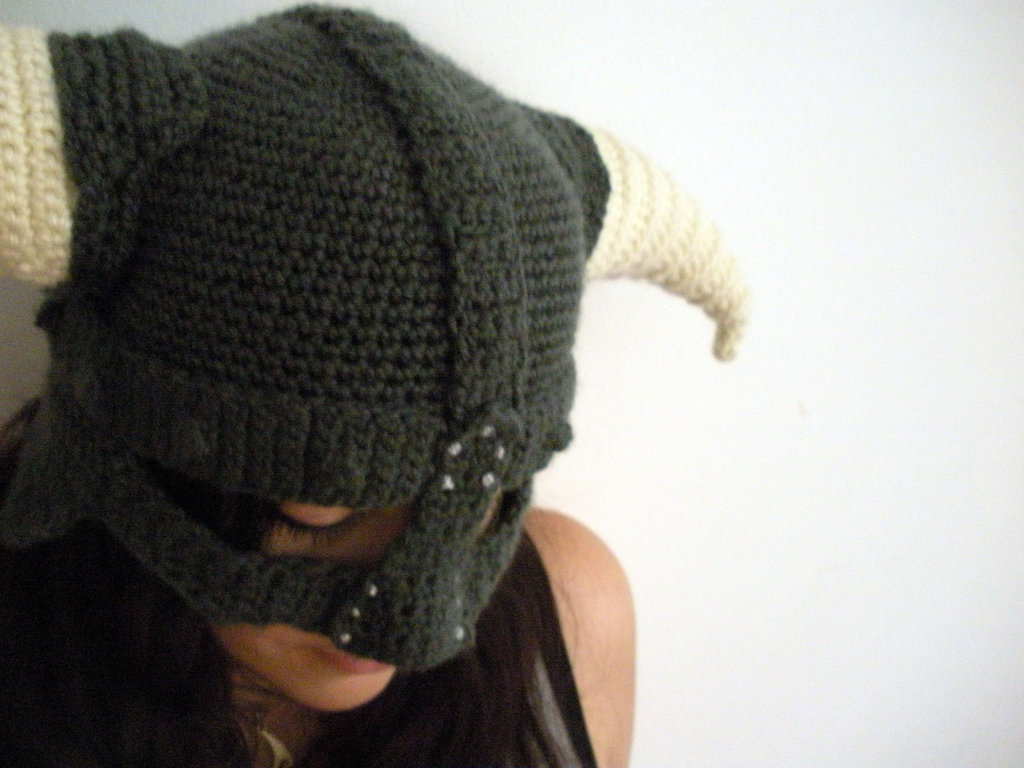 Do It Yourself
Check out our DIY Costume ideas list from last year that fits every budget, time frame, and crafting skill.
When really out of options, just use everyday items you have at home; kids' pajamas, for example, can be used for almost every costume idea; just look at the main theme printed on them – whether an animal, pirate, robot, dinosaur– and base the makeup and accessories around that.
An old white sheet or curtain is ideal for a ghost costume that nobody will be able to recognize you in.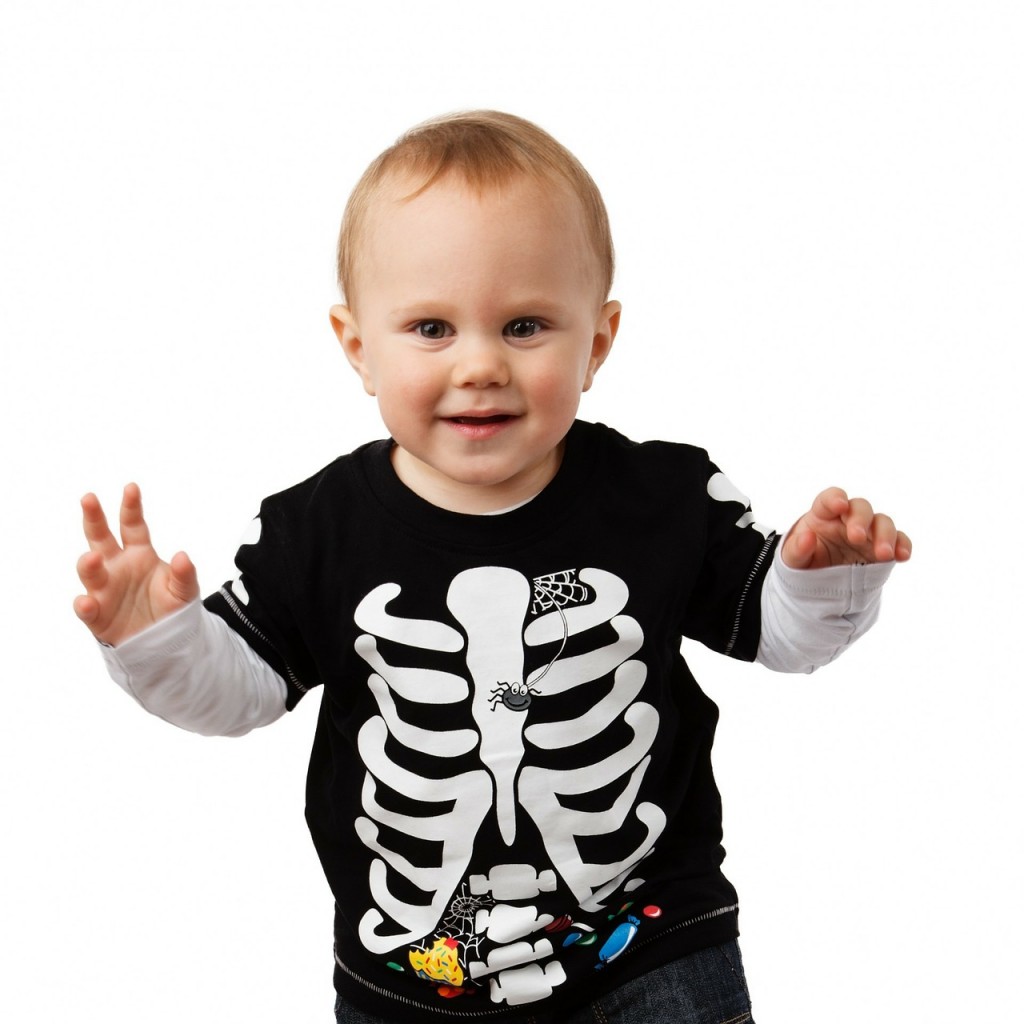 Have a Sense of Humor
Sometimes, the most memorable and original costumes are the ones that hardly require anything except for good copywriting skills and a sense of humor.
For example, we found these guys on Pinterest who taped multiple name tags to their shirts to dress up as "identity thieves". This Life gives you lemons costume consists of wearing a plain white shirt with the word "Life" on it while holding a few lemons….you get the idea!
I'm also reminded of the 1991 cult movie "The Addams Family", where Wednesday (played by the lovely Christina Ricci), responded with this catchy comeback when asked why she didn't seem to have her Halloween costume on: "This is my costume. I'm a homicidal maniac-they look just like everyone else".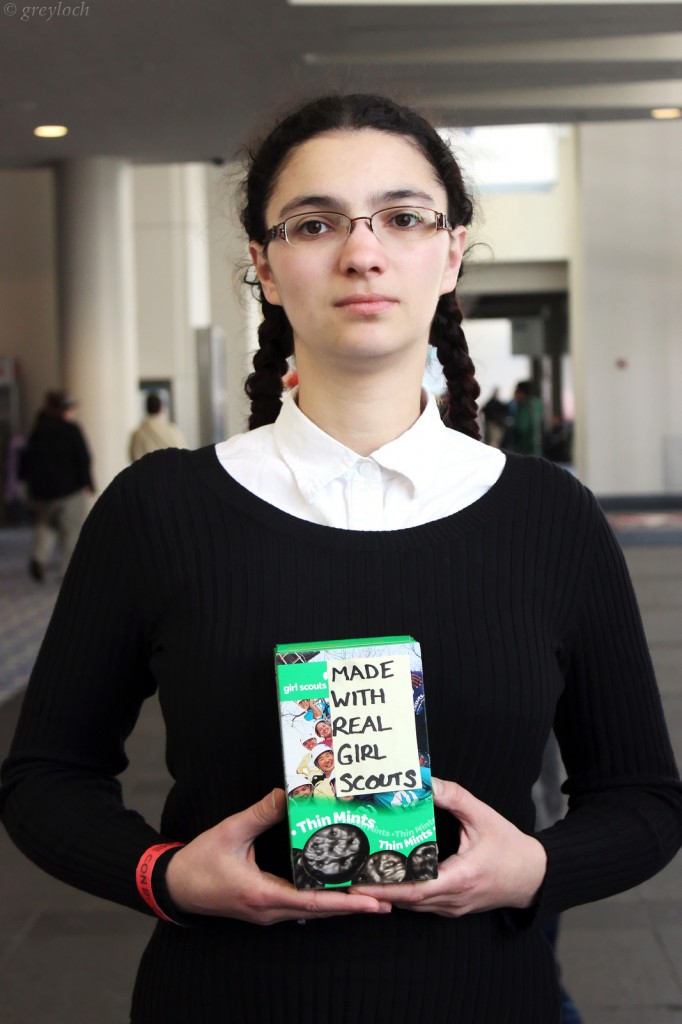 Buy Online
Buying online is usually cheaper than buying costumes at the store, and the sooner you do it, the more time you have to allow for shipping.
Use coupons and discount codes that most online shops supply you with on their website or buy second-hand costumes on sale at eBay.
Buy Your Costume Way in Advance
If you're not picky about your costume, you can wait till the day after Halloween to buy your outfit for next year – a year in advance.
That way you can be extra creative and get your pick of the litter – from anime cosplay costumes (I was Mikasa from Attack on Titans last year!) to all sorts of creative and fun costumes.
The prices are usually much lower on the days right before and right after Halloween, as retailers are anxious to get rid of all their leftover stock.
However, be prepared to have very limited options since usually the better costumes get snatched pretty quickly.
Conclusion
In short, you don't need a huge budget to come up with a memorable, original, and beautiful look for Halloween. People are more impressed by a good DIY costume, creative wigs and makeup skill, or an original idea that catches the essence of a phrase or concept with only a few basic everyday items.
Remember that Halloween is all about having fun, getting creative, and being as outrageous as possible, and this can be done with every budget!