There's a frustrating custom happening worldwide: the concept that you must buy a product for each holiday and celebratory day. But you know what? That's just the achievement of brilliant marketing by part of companies. You don't need to buy a gift for every single occasion. The truth is, the best gifts are those that come from the heart, and that stands for Mother's Day as well. There's many options that free or relatively cheap and will make all the difference for the mommy in your life.
Here's a few great ideas:
1) A coupon book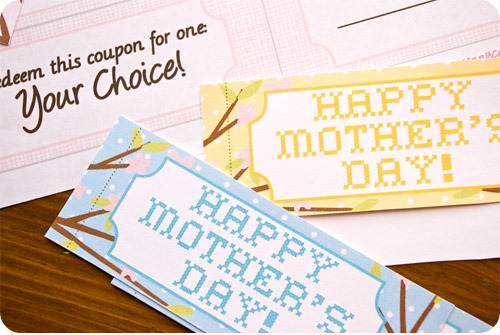 Mommies can get exhausted. Wouldn't it be to nice to gift them with an opportunity to take some alone time or get their way? A coupon book is easy to make – come up with ideas of things that mom could need. Here's some examples that could get your mind running with inspiration:
3 hours away from the kids
Bubble bath time – I set the bath, you relax.
Cleaning, drying, washing, mopping
Breakfast in bed
Going to bed with no complaints
There's a larger list to look at here and Penny Candy Studios has an awesome printable! (Featured above)
2) A collage or video of pictures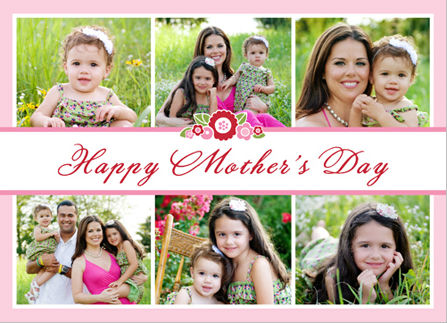 Making a collage or video is much easier than it sounds! There is software available online that will do all the hard work for you. All you need is to figure out which pictures you want to use, if you want to write anything sweet, and if it's a video – what music you want. You can either scan your pictures or take photographs of them.
My recommendation is to go  back many, many years – since mom was pregnant with you. Use pictures of you both in different stages of your life as you grew up. Finally, the very last picture should be of you both in recent times.
I like using PicsArt's online photo editor for this. You can create a collage easily and add photo frames, fun effects and stickers to photos.
Here is a promising video creator:
Here are some other photo collage makers:
3) Make a list of everything you love and appreciate about mom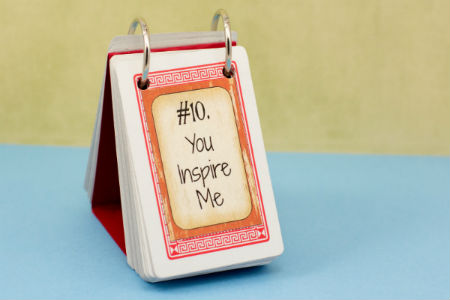 Being a mom can be tough and usually, appreciation for all her hard work is not expressed. This is your chance to put it all into words and show her how much you love her. It's a gift that keeps on giving – anytime she's down, she can take a look at it and remember how much she's loved. Plus, you can make it look really pretty with pickmonkey.com (linked to above) or another graphic software. You can also create a little booklet!
A few example lists:
Some booklets with instructions:
What are you gifting your mom for Mother's Day? Tell us below!