After the craziness of the holiday season, New Year's Eve is the perfect opportunity to spend time with your family and friends. What better way to get everyone you love in one place than hosting a party on New Year's Eve?
Hosting can seem like a daunting task, and there are definitely a lot of responsibilities to take on, but if you play your cards right you can host a party where you have as much fun as your guests!
A New Year's Eve Party that's good for people of all ages doesn't have to break the bank- it just requires a little creativity, and good preparation for the countdown!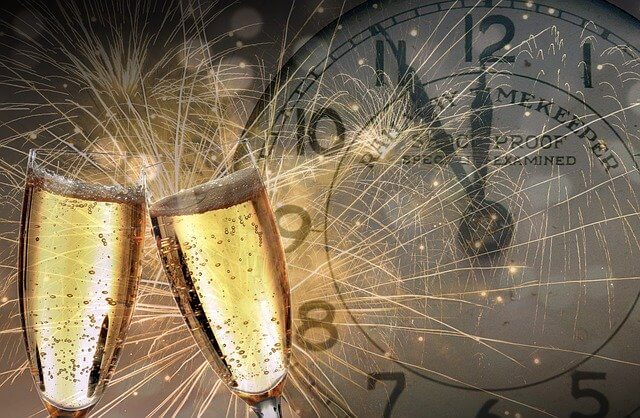 Decorate
Take advantage of the close proximity to Christmas and repurpose some Christmas decorations for your New Year's Eve party.
Fairy lights can be removed from the tree and slung across the ceiling to establish a special atmosphere, without you needing to invest in some special decorations just for the day.
If you want to get crafty, making your own decorations is a great idea. Even something as simple as buying some glittery cardboard and hanging glittery stars from the ceiling can be a really effective decoration.
Curling ribbon and hanging it around your home is really cheap and is great for establishing a party atmosphere!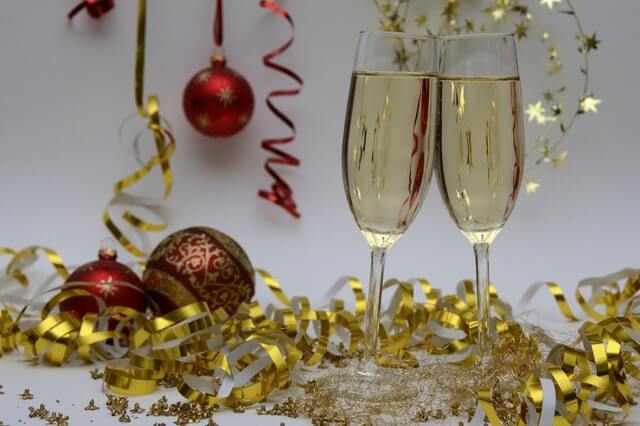 Host a Potluck
New Year's Eve parties are surely some of the longest gatherings in the calendar year, so to keep people on their feet you need to provide some food. At parties were people of all ages are attending, food is more important than the drinks.
As a host, it's important to provide nibbles, because when guests arrive they will be after a snack. But to take the heat off catering, host the evening as a potluck where everyone brings a dish.
The potluck dinner has become fashionable again in recent years, so don't feel you're being too cheeky by asking people to bring something. Most people enjoy feeling like they've contributed to an evening's atmosphere, and being complimented on their food.
The best thing about a potluck is you end up with way more delicious food than you could ever prepare on your own, and everyone likes variety. Even the fussiest little eaters will surely have something they like!
Activities
If you're hosting a New Year's Eve party with people of all ages attending, a great way to appeal to everyone and get everyone involved is with activities.
A really fun activity is holding a quiz about the year that just passed, and this can work even for a big party. Let people group into teams and print off answer sheets, and make a little competition.
This is a really great way to get people talking and laughing, and to keep the little ones engaged include kid's questions and a picture round! It does require a bit of effort, but no expense, and its guaranteed to be a hit.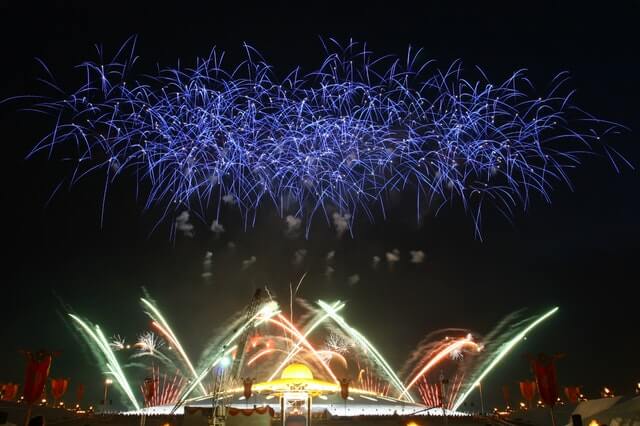 Properly Prepare for Midnight
No one wants to miss midnight, and at a perfect New Year's Eve party they won't. In the 3 minutes before midnight, try and plan a countdown that announces the time every 30 seconds, before of course the all-important ten second countdown!
While the countdown's ticking down, as the host you have to make sure that everybody has in their hands on party poppers for the big cheer at midnight.
Party poppers are not expensive at all but are a really special part of a New Year's Eve party; everyone remembers the fun of a whole room pulling theirs at midnight.
Of course, it's also good to have a drink in your hand, and if you really want to get in the party spirit, drinking accessories like flasks are a must!
At Midnight a great way for everyone to bond is to cross hands and sing the traditional Auld Lang Syne; most people don't know the words, so maybe put a version with the lyrics playing on the television so everyone can join in!