Learning that the average American wedding costs more than $28,000 is enough to make any financially savvy couple want to avoid the altar entirely. But that walk down the aisle doesn't need to send you into financial ruin. These budget-friendly ideas can help you save money without feeling like you've skimped on your big day.
Choose the Right Date
Wedding planners encourage lovebirds to choose a wedding date that's symbolic or in their favorite season. However, if money matters, you're better off thinking more logically and selecting unpopular choices. It's your day after all, so why follow the pack?
There are fewer weddings between November and April than the rest of the year, except of course for Valentine's Day. Opting for a winter or fall ceremony can save you between 20 to 30 percent on your big day. Sixty-nine percent of couples also tie the knot on Saturdays, so you'll save money if you choose any other day.
Don't Splurge on the Dress
Most American brides spend more than a thousand dollars on their wedding dress — and many spend much more. Doesn't that seem exorbitant for a gown you'll wear just once?
You don't need to do without your dream dress to spend less, though. Renowned bridal stores have annual clearances and sample sales where you can snag beautiful gowns for a fraction of the retail price. Bridesagainstbreastcancer.org also sells new and used gowns that leave you with a warm and fuzzy feeling, as the profits fund cancer research. If there's still nothing there to take your fancy, check out Craigslist and eBay.
Or perhaps you might consider cutting a dress from your budget entirely. The dress of a family member or close friend could be something you borrow, or you could rent your dream gown for the day.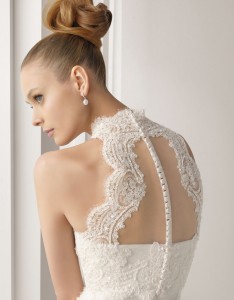 Cut People Ruthlessly
A big bridal party and a large number of guests will really cost you. Every extra person you invite will cost you more food and probably more at the bar. These are two of the biggest wedding expenses, so any savings you can make here will really help your budget. No one's suggesting you exclude Great Aunt Mabel, but you should consider culling anyone you're not close to. Forget about the obligations and consider who you really want to share your big day with.
You may also like to take a red pen to your bridal party. People typically spend $196 on gifts for their attendees, another $180 on bridesmaid bouquets, and another $86 on flowers for the flower girl. Make sure the people by your side are the ones whose support you count on. When it comes to weddings, every dollar counts.
Get Married at Home
The average American couple spends $937 on the location of their ceremony and another $2,672 hiring their reception venue. That's all before they put their hand in their pocket to pay for the food, bar service, entertainment, and other extras. That means you can easily save more than $3,500 if you skip the impersonal locales and get hitched at home. If you've got a large backyard, or your parents or in-laws do, this is the perfect way to make your nuptials more affordable and intimate.
Fill mason jars with freshly picked flowers from the garden and tie linen napkins with lengths of burlap for a reception table that suits the natural setting. One Kings Lane has more great ideas for transforming your backyard into a stylish venue for an outdoor wedding ceremony and reception.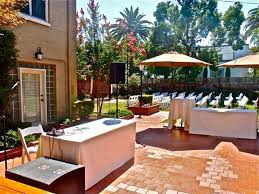 Take Advantage of the Talents of Family and Friends
Why pay for what you can get for free? Most brides and grooms know talented people who will be only too happy to assist with wedding plans. Handmade invitations, programs, and place cards can give a wedding a personal touch. Many people also know photographers, florists, musicians, and cake makers who will happily make their services your wedding gift.
Chocolate-covered almonds and homemade truffles are easy to whip up and much more affordable than store-bought ones. Alternatively, you could skip the traditional favors entirely.
So don't let the perfect wedding put a hole in your pocket. These clever tips will help you have the big day you've always hoped for on a budget.