In less than 2 months I will be in Thailand for a much needed 2 week vacation (yay!) Thailand has always been on my bucket list, and being situated so close to Australia (relatively!) most people can't understand how I've never made the trip. I have spent hours upon hours doing research for the trip to make sure we have the best holiday possible without blowing our budget! So I thought all you lovely Frugal Lady readers could benefit from my research – whether you're planning an upcoming Thailand vacation, or it's simply on your bucket list to visit 'one day,' I hope the information I've found can help!
Accommodation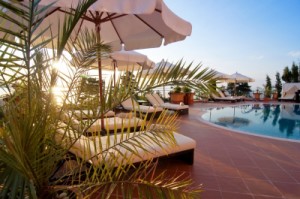 Accommodation in Thailand really caters to all sorts of travellers – whether you're looking for luxury or more of a backpacking style of holiday, Thailand has you covered! In Koh Samui for example (where we will be staying) you can find very nice, clean beds in hostels for as little as $10 a night! We were looking for a bit more luxurious accommodation, however didn't want to spend a fortune! We found a few great hotels, very close to the main beach (Chaweng) for around $40-$70 a night. These hotels are gorgeous and are around 3-4 stars (which by European standards could easily be 5 star!) A few great ones I came across are "CocoPalm Beach Resort", "Rich Resort Beachside Hotel", and "Samui Mermaid Resort". I also made sure to check reviews, and all of these received great ones! Of course, if you're looking for ultimate luxury, you'll have to pay the price. Anantara Lawana is one of the best hotels in Thailand, and can set you back around $250 a night!
Food and Drink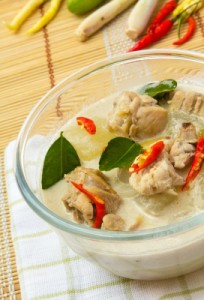 Luckily, Thailand has an excellent tourism culture and caters for all travellers pallets. You can find delicious authentic Thai food for around $10 (including dessert, drinks etc!) If you're looking for more Western food you won't have a problem, and it'll set you back just a little bit more. Some favourites in Koh Samui are Happy Elephant and Green Bird. Both budget friendly and (apparently) absolutely mouth watering. If you're looking to splash out for a night or two, the 'Treetops' restaurant serve 'Michelin' level food in your own private tree house! Meals there are not cheap, but if you've been a clever budgeter throughout your trip, then one meal at this fantastic restaurant won't break the bank!
Transport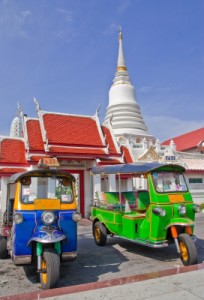 Travelling around Thailand is quite easy and cheap too. There's a range of different options from tuk tuks to buses to taxis. It's all up to you! Most hotels offer free shuttle buses into the central areas regularly – just make sure to book ahead! Ferries to nearby islands will set you back around $15 (but it obviously depends where you're going and the distance between the islands!) Internal flights are also an option for the time poor – a flight from Bangkok to Chang Mai will set you back around $70 – not the cheapest option, but definitely the quickest and most comfortable!
Thailand is a wonderful destination for a beautiful, relaxing, and budget friendly holiday. Have you ever travelled to Thailand? If so, what are your budgeting tips?