Love LA? Love eating out? Thought it's not possible to go out and eat at restaurants whilst sticking to a budget? Think again! Whether you live in LA or are planning a holiday there, it would be worth your while to find out the best (and of course budget friendly) places to eat. To help our loyal followers save time, we've compiled the list for you all, so just pack your bags, bookmark this page, and you're all set to go!
Best Tacos
Who doesn't love a bit of Mexican food?! Mexican has become the new 'trend' and with that title, there are many restaurants charging a whole lot more than they should, so it's important to know where to go when you get your Mexican cravings. Cacao Mexicatessen and Guerrilla Tacos are your go to places for fingerlicking good tacos, with every combination you could dream of for under $10. Don't expect super fancy restaurants, but if you're after amazing food, these are your restaurants!
Best Dumplings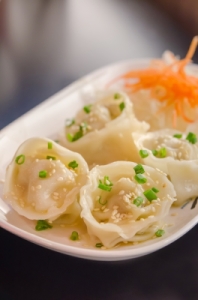 Los Angeles is known for its dumplings, but if you don't know where to go. you can be left with a bad taste in your mouth (quite literally.) Din Tai Fung is your go to place for delicious dumplings (again) under $10. They offer a wide range of Nepalese and Korean dumplings that'll leave your tastebuds begging for more.
Best Ramen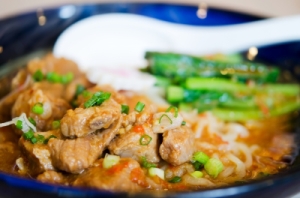 Ramen is another meal very popular with Los Angeles locals. But where can you get the best? And for a reasonable price too? The answer is Men Oh Tokushima Ramen. My mouth is watering just thinking about their Ramen noodle bowls! Incredibly delicious, filling and inexpensive – once again for less than $10! This place is the hottest in town to get your Ramen fix!
Best late night eats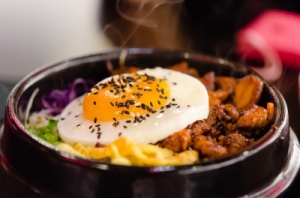 After a night out when you're craving for some food, it's easy to go for very unhealthy and low quality options if you don't know where to go. Hodori, the Korean gem is our pick for the best place for a nightcap. Not only is the place itself buzzing with energy and young souls, it also just happens to serve some of the best Korean food in LA. And with meals for less than $10, you really have no excuse for getting that processed hotdog from 7-11! Just make sure not to arrive extremely late as it's a very popular place and you may not be guaranteed a table to rest your dancing feet!
So there you have it, our top picks for budget friendly (and incredibly delicious) restaurants in Los Angeles, no matter what you're in the mood for! Sometimes it pays to eat out (cheaply) instead of grocery shopping whilst on holiday, and sometimes you just feel like indulging! Either way, the list above includes the best and yummiest options for you! So bon appetit and enjoy our frugal followers!