I'm loving the power of community-based apps that don't only provide consumers with great deals, but most importantly, they give the rest of us an employment opportunity to make some extra money on the side.
Let me introduce to you my newest find, Deliv. If you've never heard of Deliv, well, buckle up, because you will soon be hearing about their services everywhere.

Starting with the Basics: What is Deliv?
Deliv is a new start-up. Their quest? Same day delivery for very affordable prices.
What's in it for the consumer?
Well… how about SAME DAY DELIVERY for the same price as the standard 3-5 day delivery.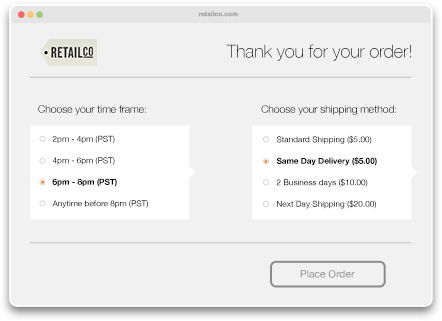 If the retailer uses Deliv, you can select the same-day delivery option.
Some of the biggest retailers and malls in the United States are already using Deliv, so as a consumer, you can select same day delivery from retailers like Macys, 1-800-Flowers, Bloomingdale's, Crate&Barrel, Foot Locker and many others (see the list here). The list is only going to expand as Deliv's success increases.
The best thing about Deliv? YOU can join them as a driver!
We all love (and need) a little extra side income. That's where Deliv comes in… regular car owners like you and I can join them as delivery drivers!
Why you ask?
Well, for starters, you get paid. No complaints on some extra income on my end… I could use it.
Second, you only handle deliveries on days and hours of your choosing. The scheduling is as flexible as you need it to be.
Third, pickup and delivery is limited to a certain area (15 mile radius) so you know upfront how far you need to both pickup & deliver the package.
Take note – Deliv is looking to hire more drivers now!
Where is Deliv currently located?
Deliv is expanding at an incredibly fast rate. Although they're a new start-up, they are already located in numerous markets, including:
San Francisco
San Jose
Downtown Chicago
Oakbrook
Glendale
Santa Monica
Washington, D.C.
Seattle, WA
Wayne, NJ
Houston, TX
If you live in any of those cities, you can apply to become a driver. If you don't… just wait. Deliv will be the next big thing (much like Uber expanded at a crazy fast rate). They will be available in many more cities soon.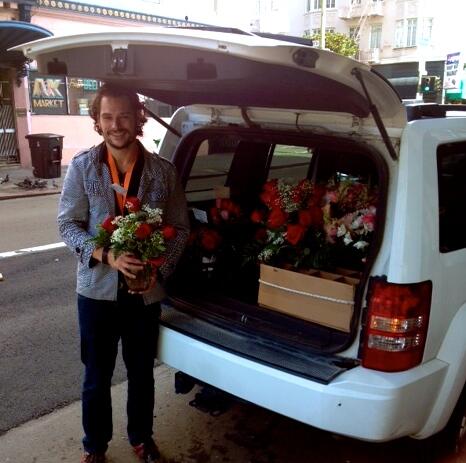 How do you become a Deliv driver?
Applying is easy but the approval process is concise to ensure Deliv drivers are good, trust-worthy individuals. Thankfully, Deliv is looking to hire more drivers so the opportunity is there for your taking!
You'll need a few things to get you started:
Your own vehicle
A great attitude
A smartphone with data & text plan
A valid driver's license
Age 21+ (in some states 18+)
The ability to lift up to 50 pounds
If you placed a mental checkmark to all the above, you can start your application process.
You'll be interviewed like any job and the Deliv team will train and walk you through everything. Expect a multi-tiered screening which includes background check, driver's license, video interviews, driving history check, insurance and registration verification and proof of your dependable vehicle.
How much can you expect to make as a driver?
I was curious about this as well, so I had a chat with the Deliv team to find out. Each city is different, and of course shopping and delivery goes up in certain seasons (there will likely be more deliveries around holiday season), but a driver can expect to make $20-22 an hour if there are deliveries.
How do the deliveries work?
Easily. You download the Deliv Driver App. If there are any delivery requests, they will pop up on your smartphone. The offer will include the pickup and delivery location, the distance and how much the driver will earn for the job.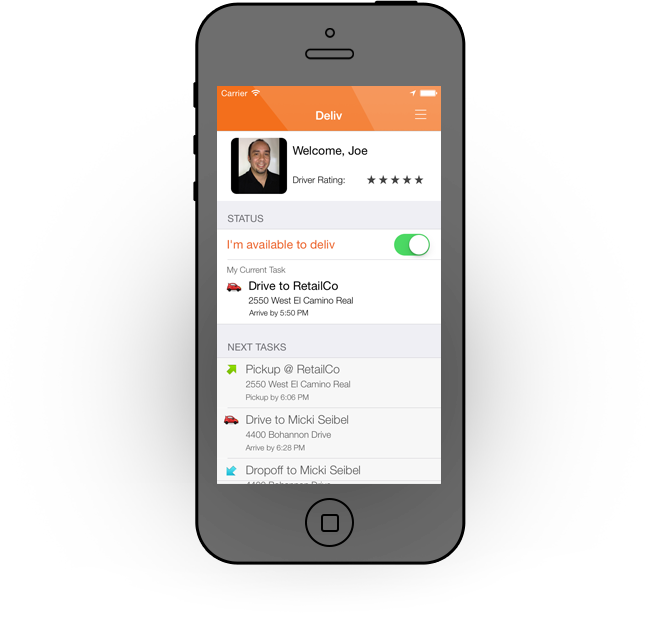 As far as scheduling, drivers can either sign up a week in advance for a schedule and get priority for deliveries OR sign up the day of for deliveries made that day… so really, it's a very flexible schedule. As a driver, you can let Deliv know when you are available.
Deliveries are then bundled into routes. They can be dynamic and change at times. Once a driver sets their availability, a route will be created for them but they will never extend beyond a 15 mile radius. Deliv works with some of the biggest retailers and malls, so they will balance out the routes and deliveries accordingly with drivers.
You can expect to pick things up from a nearby mall and items can be a variety of products, from flowers, to clothes, household items, and just about anything that is sold by one of their many affiliated retailers.
Interested?
I am! If you are as well, take a look at the Deliv site and apply to become a driver.
Make sure to spread the word – there are plenty of loved ones and friends who could use the extra money by taking part in deliveries!
Have you heard of Deliv before and/or are you planning on applying? Tell us below!
*Disclosure: Written in collaboration with Deliv, who were kind enough to thoroughly explain how their system works so I could share the opportunity with you all.