Car insurance commercials hit it out of the ball park for me. From talking geckos to driving pigs and cavemen living in the modern day, the car insurance commercials have done their job well of imprinting their message in my brain. But, does it only take 15 minutes to save on auto insurance? Not exactly.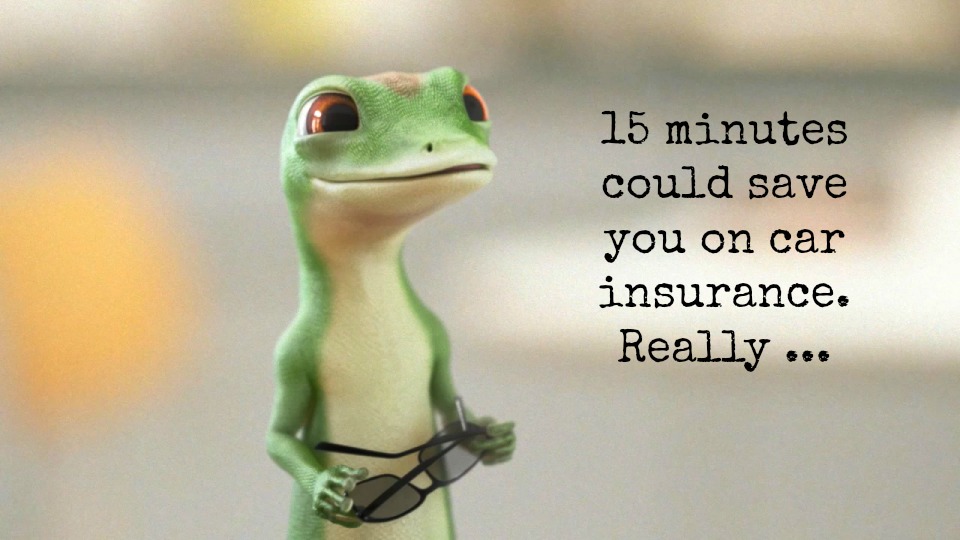 When you are looking for car insurance, it's easy to make mistakes and end up either paying higher rates unnecessarily, or not getting enough coverage that you need. The lowest rate does not always translate to the best value deal. But, since we're the Frugal Ladies, you know we're also concerned with getting you a lower monthly rate.
How Can I Get the Best Car Insurance Rate?
First and foremost, you need to do some introspective work. Everyone's situation is different, including your credit history and driving record. Start by looking up your credit score and seeing where you stand. It's not unusual for there to be errors in the credit report and correcting those can have a positive influence on your car insurance quotes. Next, just be honest on your auto insurance applications because they will run a check on your driving record and you will look like more of a "risk" or "liability" if you don't provide this information up front. The riskier you appear, the higher the rates climb.
Shop Around; Don't Settle Right Away
We recommend getting 3-5 quotes as a minimum! Of course, car insurance chit chat is not the most compelling topic for most of us, but you need to put in the time and get a variety of quotes and details. The difference can truly be thousands of dollars each year! It is always advisable to speak to a representative on the phone after doing some online research, but if you feel more comfortable comparing quotes solely on the Internet, you can check out insurance comparison sites as a first step. MSN has an interactive comparison chart where you can even fill in your car make and model.
Please, Do Not Just Buy the Minimum
So many of us out there opt for the minimum liability coverage required by law to save money, but it ends up costing us much more should any damage, theft, or accidents happen. You have to cover the costs should any damage exceed your limits, which is why many people opt to pay extra for collision coverage, at the very least. These policies have a deductible and will pay out based on the current value of your vehicle, as opposed to what you paid for it. While some sort of collision coverage is recommended by most experts, you can certainly skip out of towing insurance (and instead take that extra money saved to join AAA or other auto clubs with roadside assistance).
Don't Buy Without Understanding
It's not you, it's them. Truly, car insurance packages, products, and overall industry jargon are (perhaps purposely) hard to grasp. While it may seem futile to read through all that paperwork, you might be kicking yourself should you get into an accident and need to understand exactly what your policy will cover. Make sure the company you choose has available and helpful customer service support so you can go over your potential insurance policy in detail with a live person. Similarly, there are more and more car insurance review sites popping up that not additionally provide articles and resources for you to get more familiar with the terminology. Don't wait until it is too late to understand your auto insurance coverage policy.
Discounts DO Exist!
Whether you are an individual or looking to also insure your teen kids, there are discounts available. However, you have to know what to ask and where to look. First off, you should be aware that car insurance companies will give lower rates and discounts to safer drivers. But, did you also know that some insurance policy providers will give discounts if your young driver has high grade-point averages? By turning to the same provider of your home insurance, you will likely also find discounts for sticking with them for your car insurance as well. A more recent trend is 'pay-as-you-drive' auto insurance plans. Here, the costs are based on usage as opposed to the traditional factors of make and model of car, your driving record, age, etc.. While these plans are not yet mainstream, they are predicted to become more popular in coming years. Coverage is based on the number of miles driven and other data collected via GPS systems and even cell phone data! While privacy concerns have been raised, such 'pay-as-you-drive' plans can potentially save drivers 5% – 35% in insurance premiums. So keep a look out!