During these tough economic times, it's never been as vital to create a family budget if you haven't done so already. Whether it's so you can save for that much needed family holiday, or simply get through the month out of debt, the time to start is now! 2013 has proven that the price of food, rent and fuel will continually rise from year to year, so every cent saved certainly counts.
When many people hear the word 'budget' they automatically freak out and picture their life soon becoming void of all the things they enjoy, but it certainly doesn't have to be this way. Small lifestyle changes can make all the difference – starting with small amounts of every day savings which soon start to increase nicely. So where do we start?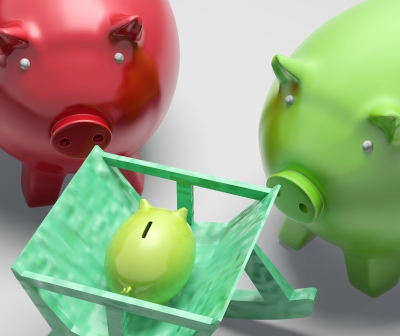 Start with the outgoings
Actually starting your budget is the hardest part of the journey but once that's finished and you have a clearly defined plan set in front of you, everything becomes a whole lot simpler. Start by writing a list of all of your families expenses. These could include mortgage payments, car payments and any utility bills. This will give you a clear idea of how much the 'essentials' will set you back each month, and where exactly the rest of your money is going. You'd be surprised to find that all those coffees and bought lunches really start to add up!
Look at how you shop
How we shop obviously has a massive impact on our monthly budgets. Although most people are embarrassed to go 'discount shopping' and use coupons, now is the time to get past the embarrassment and really start to take advantage. When you have hungry mouths to feed, weekly shopping can be unbelievably expensive. Here are some tips to save you money next time you're at the supermarket;
-It's important to keep in mind that supermarkets usually reduce their prices late at night, so this is the optimal time to go and stock up on the goods that can be frozen at reduced prices.
-Make sure to collect your coupons during the week so by the time you're ready for your weekly shop, you can take full advantage. The discounts may seem small, but they do really add up by the end of the month!
-Most clothing stores and supermarkets now offer reward points as an incentive to keep shopping with them. These points can then be used towards paying for your goods at your next visit – take advantage!
Recognise your personal spending
This is usually the part that most people find the hardest. It's lovely to start your work day with a coffee and go out for regular lunches with friends, but these payments really do add up. Just a coffee every day can add up to an extra $100 by the end of the month and $1200 yearly! Think of how else you could use that money and how much you could save. Good Morning America recently did a segment on budgeting and suggested naming your money to help better understand how you are using it. A slightly unconventional approach, but if it helps you to save then I'm all for it!
What are your tips for budgeting with a family?