We are in the middle of a technological revolution and nearly all of us are desperate to get our hands on the latest toys and gadgets as soon as they are released. However, keeping up with the relentless flow of progress can work out to be very expensive! Especially if you plan on paying the full recommended retail price for each new gizmo or piece of technology.
There are, however, other ways of getting your hands on all sorts of fun new gadgets without it costing you a penny! Want to know more? Read on…
Free Used Goods
The Internet has seen the arrival of sites like Freecycle, Freegle and many more. Essentially, if a person has something they no longer want – maybe because they have a bigger or better version, or because it was an unwanted gift, or simply because they he grown tired of it – they can list it on these sites for others to express an interest in. You'd be amazed at how many desirable items are listed. It brings full meaning to the saying, 'One man's trash is another man's treasure…' There are always used tech and gadgets freely available on these sites. Yes, you may not be getting the very latest cutting edge version, but you'd be surprised at how quickly people upgrade and are prepared to pass on their unwanted item. Please do be aware that most, if not all of the goods will be used and potentially lacking in warranties and guarantees. But as you are getting it for free, it should not be too much of a problem!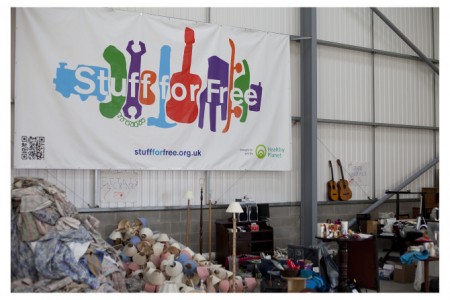 Referral Sites
Referral sites work closely with manufacturers and retailers, and, as such, have access to a great variety of high-quality, brand-new, brand name products – all of which are to be distributed, free of charge, to members! One of the most tempting (and informative!) is Xpango. Members can earn credits by completing offers, referring friends or simply purchasing a Clix package. Referring a friend simply means asking your friends to quote your Referral ID when they sign up and become active members. You receive one credit per friend that activates their account by completing an offer or purchasing a Clix package. Offers can include simple surveys, accepting free trials for other services or any number of tasks, all of which can be completed online. Peruse the excellent variety of free gifts, make your choice and then build up your credits until you have enough to claim your gift – it is that simple!
Competitions
Magazines and businesses are always looking to attract new interest and investment, and some of them run regular competitions. Scour the internet and find competitions with attractive electronic prizes and enter as many times as you are allowed to! You are not guaranteed a win every single time, but if you like puzzles and games, these competitions are a fun way of passing the time!
Giveaways
Much like the above-mentioned competitions, there are often giveaways to be found. Occasionally, you may be asked to let the company know some information in exchange for the gift, such as your age, marital status, employment history, etc. These gifts tend to be small and inexpensive – not many companies can afford to give away an iPad to every person who lets them know their demographics, but occasionally there is a grand prize that is worth trying for.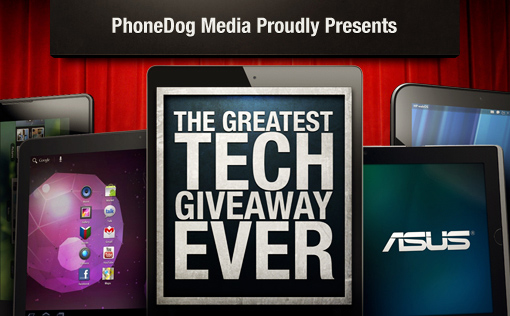 These are just some of the easiest ways to get great technological gifts for free. Your only investment will be time and patience, as you accumulate enough points to claim your chosen gift, or as you wait to hear from competition and giveaway organisers. If you take up just one or two of these ideas, who knows? You might be the envy of all your friends in a few short months as you artlessly fiddle with your new smartphone, tap on your state-of-the-art tablet computer and show off your latest wonderful gadgets – all acquired for free!