According to RestaurantOwner.com opening a restaurant costs on average $275,000, a whopping amount of cash.
When it comes to starting your first restaurant business, many people feel inspired to take the plunge but unfortunately the majority don't know how, don't have any experience, and will likely not succeed.
Reality is that setting up a restaurant takes intense preparation and hundreds of hours of planning as well as thousands of dollars in expenditures. It's one of the most difficult businesses with the least chances for success.
My family has been in the restaurant business for over 40 years, so we know the ins and outs of how it works, how to create a successful restaurant and the amount of dedication it requires.
As a matter of fact, we've become so good at it, that we spent about 20% of the average figure opening our last restaurant, and it's been running successfully for 6 years, beating the odds and our expectations.
So let's get into the basics, or the building blocks, of opening a restaurant business. These are the most important pieces, based on my family's restaurant experience.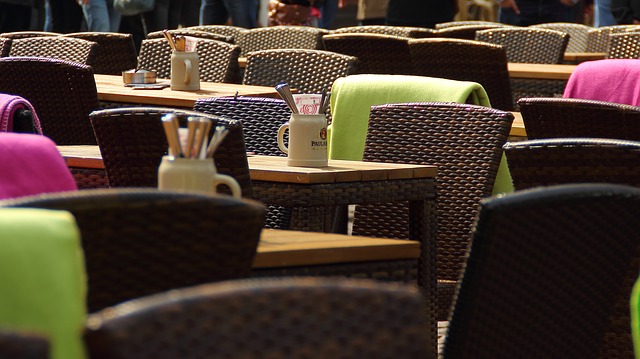 Location, location, location
Our second restaurant did great for about a month. As part of a new 3-story mall, the restaurant was a huge hit for people coming to the mall's launch and window shopping.
But the mall was a bust – people were not coming back, and soon after, stores in the third floor were closing down due to low number of sales. That left our restaurant in an empty floor and we too were forced to close down and find a new location.
So the saying is true: it's all about location, location, location. You may have the best food in the world, but if your restaurant isn't in a great location, failure is inevitable.
When it comes to location, the only option is to research, evaluate and make smart and educated decisions. To do that, ask yourself the following:
The demographics: Who lives there? What are their demographics?
The competition: What other restaurants are located close by?
The size of the location: Is the size appropriately matched to your goals? Is the kitchen size up to standard?
The parking: Can patrons park nearby?
The cost: Is it affordable? Will revenue cover the monthly rental?
If you want a more detailed set of location questions, Entrepreneur created a solid step-by-step breakdown.
Generally, I always try to think like McDonalds – they pick the best real estate for their restaurants because they devote intense resources into finding profitable spots. So if there's a McDonalds nearby, you can be sure it's a good spot.
Interior design
The interior design of the restaurant is worth a hefty investment. I've seen potentially great restaurants skimp on the look and feel of their restaurant, only to realize that it affects them financially in the short and long-term.
After all, eating out is an experience: people are willing to pay more not only because of the food itself, but also the ambience.
You want to create a restaurant design that fits the theme, is well-furnished, comfortable, and is appropriate for different occasions.
To do this, the first step is to focus all design elements on a theme. There is a wide variety to choose from depending on the intention of the restaurant.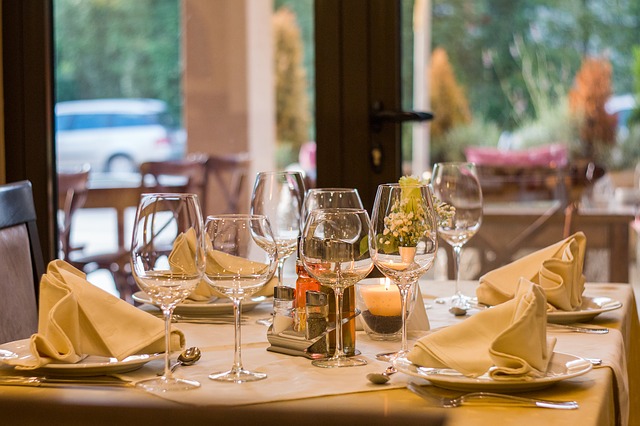 Our fourth restaurant was a salad restaurant, so the theme was clean, health-food-inspired and lively-colors. We hired an interior designer specializing in restaurants and she created a clean, crisp design that invites health food nuts and business people alike, while maximizing the space. There is no replacement for a professional – anything DIY will not be up to par.
Another important aspect is the furniture. Restaurants need a variety of furniture for different regions and parts of the restaurant, while considering the client and the space.
We opted for the restaurant chairs for sale at restaurantfurniture.net and picked beautiful black chairs for the tables and bar stools for the counter to increase our sitting options for lunch. Our priorities (beyond the look) were also easy cleaning and durability, and we got all three for a great price.
So when you're looking at furniture, make sure to opt for pieces that fit the theme, are comfortable to sit on, are durable and will outlast the fast restaurant pace. Affordability is possible, but balance it with higher quality options.
POS System
POS, or point-of-sales, is a necessary investment in today's active and fast restaurant world. No longer can we function with a paper-and-pen system: it's inefficient, adds extra work, increases the number of mistakes, and it's slow.
A POS system is a fast, efficient, computerized system that tracks every order, payment, tip, table, and even inventory. Some even offer the option to take orders through tablets and phones, so waiters can take an order from clients and immediately pass it through the system.
Then the kitchen and bar receive their respective requests – no back and forth required with waiters. It's super-efficient!
Of course, finding the right POS system is daunting. There are many out there and not each will fit the needs of the restaurant. Prices also vary significantly, with some charging by the month while others have a one-time payment fee.
Evaluate your needs and go through the systems in detail. I recommend asking for demos so you can see their functionalities in depth. Additionally, there is room for negotiation regarding the price.
Staff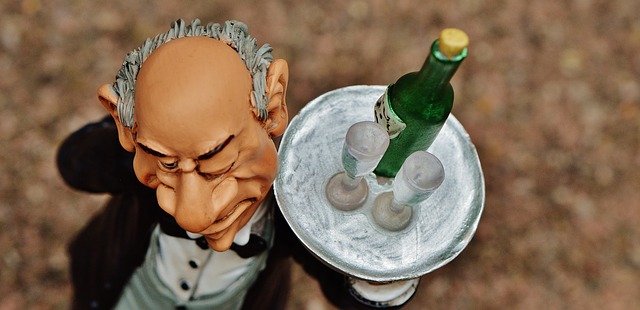 A restaurant has no chance to succeed without great staff.  Staff must feel inspired to do the best job possible and feel personally responsible in helping the restaurant succeed.
By hiring committed individuals who believe in the restaurant and feel a significant part of it, you're already heading in the right direction. Of course, pushing staff and inspiring them has to be a continued process after launching. And on your end, you need to find people who are trustworthy.
Additionally, certain roles are best fit for people with experience behind them. Particularly, chef positions and head waitress positions, as well as bartenders. Other roles can be filled by people with less experience looking for an opportunity to learn.
The restaurant business is fast paced and works like a revolving door: employees come and go, so training has to be organized, efficient and quick.
Equipment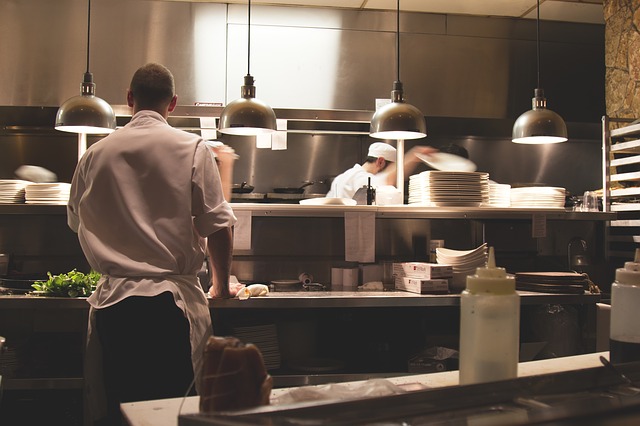 Restaurant equipment takes a large beating every day. That's why buying quality equipment that will last is imperative.
You may want to lower your expenses by taking on cheaper, lower quality options at first and deciding to upgrade later. From experience, that never works. Low quality equipment breaks down fast and it's never the right time for upgrades because costs are too high.
If you're looking for more affordable options, you can try to find great equipment sold by closing restaurants. BusinessInsider shows that 60% of restaurants don't make it past a year, and 80% don't make it past five years.
You know what that means? A lot of great equipment with only a year of use for the keeping. And the prices are far lower than buying new.
Plus, you help people recover some of their losses by buying their used equipment.
************
All in all, opening a restaurant is a challenging endeavor. And once the restaurant is open and running, the work never ends. It's a difficult industry and few will survive. However, those who do make it find that it's also one of the most rewarding industries and well worth the effort.