Let's face it – weddings are expensive. They cannot only be expensive but they can be EXTREMELY expensive. Many couples find themselves in a huge amount of financial stress come wedding time . A time in a couples life that is supposed to be the happiest can turn into one filled with anxiety and dread. On top of that. asking a bride to 'compromise' on her wedding dress can turn any normal girl into a Bridezilla! Wedding dresses can really be a huge expense, but they really don't have to be. Most girls aren't aware of all the options that are available for them. So without further ado, here are some great tips for finding your dream wedding dress on a budget!
Etsy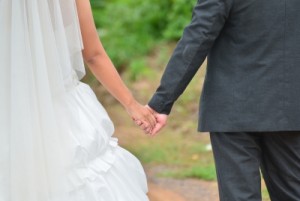 Etsy is an amazing site where small designers can sell their creations straight to the buyer. Most people are aware of Etsy for their gorgeous homewares and jewelry etc, but don't know that they can actually buy stunning wedding dresses there as well! Most designers will custom make the dress for you, so you can rest assured knowing that it will fit perfectly. From boho to high fashion styles, you'll find them all on Etsy for a fraction of the price in the shops! Check out the collection here
Second hand shops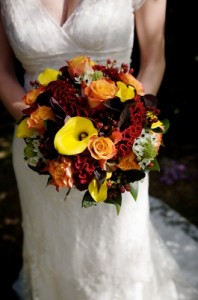 A few words most people don't put together 'second hand shops' and 'wedding dresses.' Well, I have news for you! Second hand shops are an amazing option to find a wedding dress! If you're thinking that there are just 70s dresses with big white, puffy sleeves in second hand shops, then think again! You can find some incredible pieces at second hand shops for a laughable cost. If the wedding dress doesn't fit you perfectly you can always take it to a dressmaker to tailor it especially for your body, and change bits and pieces to make it more 'you.' You can come out with a stunning wedding dress for under 100 dollars including everything!
Shop the sales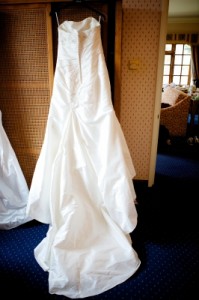 Most big wedding dress designers host annual or bi-annual 'trunk shows' where they sell previous seasons dress collections at a fraction of the cost. Make sure to keep updated by liking your favourite designers on Facebook or following them on Instagram, where they advertise the trunk shows. Sometimes the dresses can have small defects, but can be fixed very quickly and easily. If you're hell bent on buying a well known, designer wedding dress, then this option is for you!
Re-invent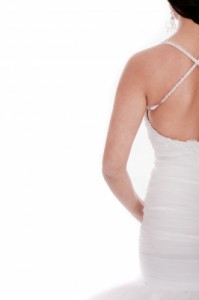 Maybe your mum still has her wedding dress in the back of her cupboard? Or a cousin or an aunt? Whilst their wedding dresses may look a bit dated for today's tastes, they can easily be reinvented and recreated to your suit your style and taste. The material itself is the most expensive part of the dress, so having a base that you can work with is an amazing and inexpensive option. Find a great tailor/dressmaker, and the world is your oyster!