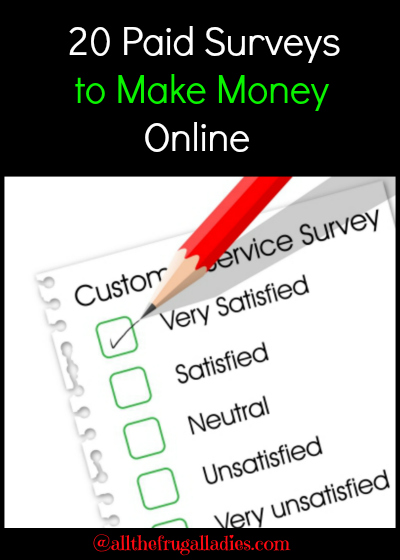 Online surveys can be a great way to make some extra money on your free time.  Businesses are looking to better target their products and marketing, so that's why they're willing to pay you for your opinions!
How can you make money with online surveys? Easy peasy.
Sign up for online paid survey sites and opps (the list below is a great start).
Fill out the surveys.
Rake in the cash!
Once you sign up to survey sites, they will send you relevant surveys that match your demographics. Keep an eye out for them in your email. I also recommend creating a separate email account just to sign up for surveys – keep your personal email separate! More detailed tips/info on filling out surveys are here.
Below is a list of survey opps I found, most for US citizens (unless otherwise noted). Those abroad will have to do a Google search for surveys in their region/language.
Disclosure: I haven't personally taken part in any of these offers! You are applying to these surveys and offers under your own responsibility… I only collected them and listed them for you. By the time you reach this post, they may also no longer be relevant.
Start making some cash with these online surveys. 🙂 Tell us how it goes!