Winter is the perfect time to cuddle under the blankets and keep each other warm. But even if it's cold out, you shouldn't hibernate the entire season away with your partner. There are plenty of fun and unique activities that promise to keep you entertained while not breaking the bank.
Here are a few great date ideas for this winter – enjoy the romance!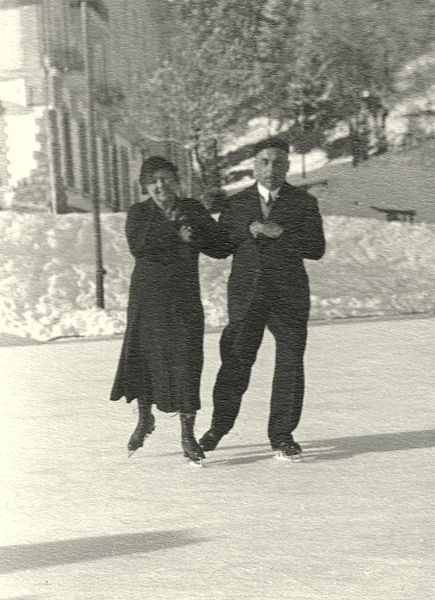 Go Ice Skating – Ice skating can be so much fun and a great way to spend some quality time together. Even if you don't know how to ice skate, you can still manage and learn step by step. It's really funny when someone slips and creates great dynamic in the relationship (although a bit painful on the tush!).  You can ice skate holding hands and bond throughout the experience. Depending on where you live and whether this will be an indoor outdoor skating rink, it will probably cost between $5-20 each.
Christmas Lights Exploration – Communities, households and stores set up amazing Christmas lights displays and shows. It's so enjoyable to walk around to enjoy the beautiful set-ups and creativity behind each one. Driving is also a good option that allows you to visit more homes. Don't forget to take a camera to make a picture-perfect album to look back on.
Play in the Snow – If it snows in your area, there is no reason to not enjoy it like back in your childhood! Build snowmen (a la' Calvin and Hobbes preferably), have snow ball fights or even grab a sled and have some fun sledding down hills. Playing in the snow is great fun and gives you both the opportunity to laugh, be silly and do something different for a change.
Enjoy Cuddling by the Fireplace – If you happen to have a fireplace, there's nothing quite like snuggling by it and making each other warm and toasty. It's a special and romantic way to bond, and one that leaves you both with your own quality time separate from the rest of the world. Plus, if you're able to roast a few marshmallows, there's some extra enjoyment – or for that matter, a delicious hot chocolate drink to enjoy by the fireplace.
Horse Carriage Ride – this isn't available everywhere, but if you can manage to find one in your region, go for it! It's a stereotypical date in romantic movies and for good reason. It's very down to earth, affordable and romantic and will get your partner giddy in excitement. Take an extra blanket and a thermos of hot chocolate and let the horse take you on a short trip while it gently snows around you.
Hot Springs in the Cold – This might not be a frugal option if you have to pay a hotel, but there are hot springs out there that are either affordable or not owned by any private enterprise. Those are the ones that you want to find and oh-my-gosh, are they AMAZING in the cold winter time. It's so invigorating to go into the scalding water in the sub-zero temperature. Plus, they are known for their mineral content and therapeutic abilities. It' the ultimate relaxation & date in the winter time.
Have you experienced any of these in a date? Do you have any other ideas for winter fun? Share below!