If  you've been following my post from last week, you'll know I'm on a music kick. Since getting in touch with TuneCore, I've been wanting to share some of their advice and services for music artists looking to break into the industry. In today's post, I'll give you a recap on an interview with Pete Rogers, from the Creatives Dept. at TuneCore. He talks about his role at the company but also provide tips on how songwriters can get noticed by Music Supervisors and gain more exposure in 'synchronization licensing.' Here are some of the highlights:
What does the Creative team do at TuneCore?
The Creative team is tasked with securing synchronization licenses for the TuneCore administered copyrights.  In effect, we help our songwriters by placing their music in TV shows, films, trailers, and more.  Sync uses are a great way for songwriters to gain exposure and drive sales in addition to generating backend performance revenue that we collect around the world.  To maximize earnings, our in-house licensing staff will also negotiate use of the master recording if it is distributed by TuneCore.
What are some examples of your work?
We had a really great month-long feature on ESPN for The Specktators, an amazing hip-hop group from Michigan, and we're excited about an upcoming placement in Sean McNamara's new film Hoovey.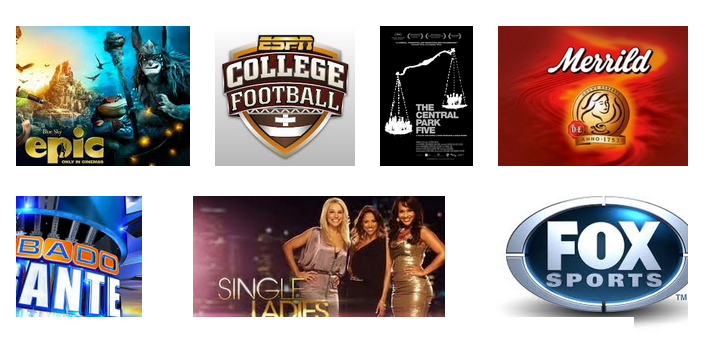 What 3 tips would you give a songwriter looking to get a Music Supervisor's attention?
1.  Maintain a social media presence so Music Supervisors can see how actively engaged your fan base is.  High fan engagement could tip the scales in favor of one song being selected over another.
2.  Create a cappella and instrumental versions of your songs before the session is wrapped.  You can also have our partners at Universal Mastering Studios create these versions during the mastering process.
3.  Create clean or alternate versions of songs that include profanity so you're not limiting yourself to R-rated projects only.
To learn more about Pete Rogers, his advice, and how TuneCore can help you launch your music career, read more here.
Disclaimer: This post was created in partnership with eAccountable. All opinions are my own.