Having children with special needs can be financially difficult on a family. Between one-on-one classes, books, special lessons and other costs, parents can spend a fortune to ensure that their child is up-to-speed with his/her peers.
But parents – there are more affordable options to help your kids, whether they have ADD, autism, or if they generally struggle with learning. Agnitus to the rescue!
Agnitus is a Tablet app (for iPad, Android, Kindle) that offers 45+ educational games for young children of ages 2-6. Without the need of a personal tutor, Agnitus will help your kids learn with fun and interactive lessons that will slowly advance in difficulty as they progress.
The gentle feedback and guidance will help them feel comfortable as they learning, and the positive reinforcement will keep them challenged and learning, without even realizing it! It's a very engaging app for kids that help them overcome their learning difficulties.
If you're interested, you can check out Agnitus here!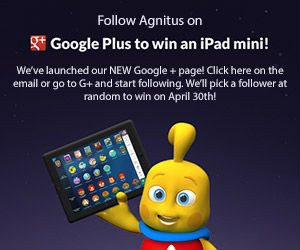 This post was created in partnership with eAccountable. All opinions are my own.