Thousands of partners get on their knees and propose to their loved one every single day.
If you are planning to propose, or if you have already proposed, then you have already started to think about one of the most important parts of the upcoming wedding – the wedding rings, of course.
Without wedding rings, the wedding would not be as meaningful: during the ceremony, partners place wedding rings on each other's fingers.
This is the part of the ceremony where the two partners make a lifelong bond, and when there are no wedding rings to "seal" this connection, then a lot of meaning would be lost in the process.
Unfortunately, people often find it troublesome to buy a wedding ring from a local jewelry store in their area.
There are numerous reasons why a person might find such a journey troublesome:
For one, the price is often expensive and when opting for a branded diamond wedding ring, the price could be completely out of reach.
Then there is also the fact that physical retailers tend to have a very limited selection of products available in their stores. Their stock is limited to buying products upfront which in most cases, means a lot of money is spent before they can make it back. They are also faced with the possibility that some products may not sell, which means they would lose the money they spent on those products.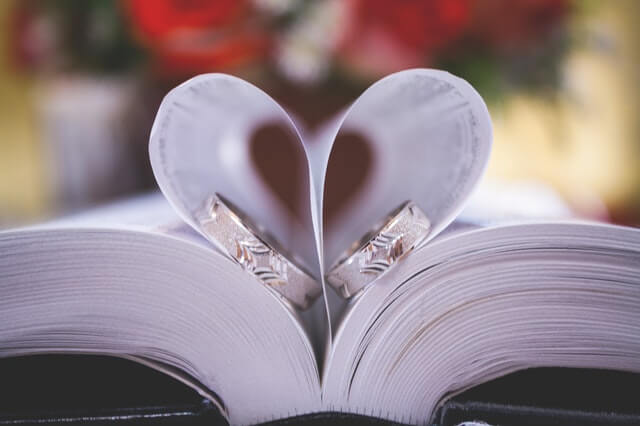 The Benefits Of Buying A Wedding Ring Online
When it comes to buying a wedding ring online, there are numerous benefits that a person should consider.
However, any online purchase also has its risks: if you have been keeping yourself updated with the latest news in the jewelry and online shopping industries, you know of numerous complaints by people who were scammed.
Many people claim to have paid for products that never arrived. This is a terrible loss for for those who are trying to start a new life with their loved one, not to mention completely unaffordable since it's such an expensive product.
The key, however, is to find a store that you can trust and buy from with confidence.
Luckily, the internet is full of websites that offer consumers an opportunity to review their experience and product, and deliver comments on the service and products they received from particular stores.
People are often quick to complain, so if a store you would like to buy from has scammed someone in the past, you are likely to read about it on the internet.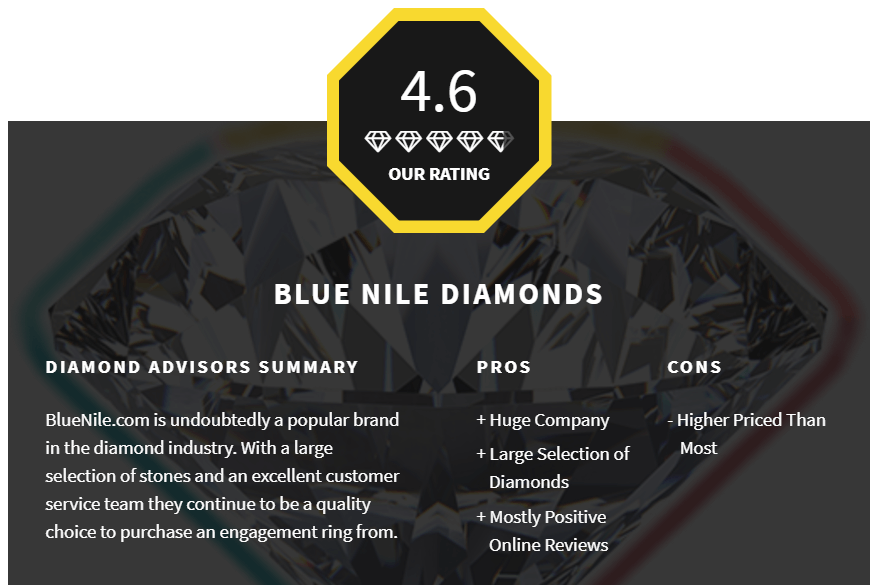 Online stores that sell wedding rings, such as James Allen and Blue Nile, often includes a wider selection of wedding rings that a potential customer can choose from, when compared to the selection that can be offered to that customer at a physical store that sells jewelry.
Online stores also cut their prices significantly, especially when you compare their prices to the prices you have to pay in-store.
The reason for the price cuts is simple – the physical store needs to add a higher markup to their products since they have to pay monthly rent fees for their stores, electricity bills, they have to pay for inventory – and account for losses that occur due to insufficient interest in some products they stock.
They also have to pay several employees to manage the store and assist customers. Online stores do not have these expenses; thus they are able to sell you high quality wedding rings at reduced prices.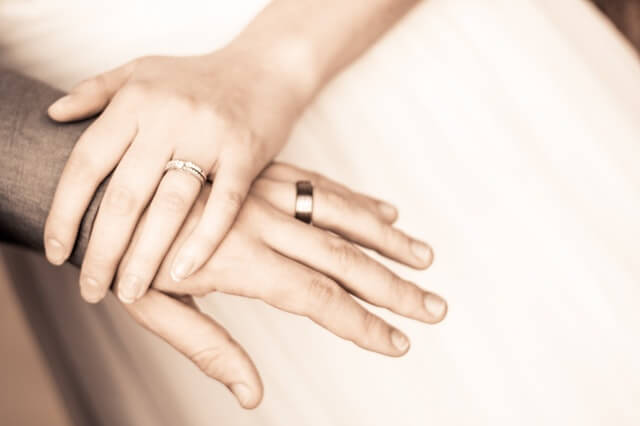 Conclusion
Buying a wedding ring on the internet might sound and feel risky at first, but once you read through user reviews and find an online jewelry retailer with a trustworthy reputation, you will see that there are many options available when buying online rather than at a local jewelry retailer.
The most important part of the process is research – make sure to understand how trustworthy the retailer is, while learning how to evaluate the true value of the jewelry itself.
Here we discussed some of the most significant benefits that buying a wedding ring on the internet has as opposed to buying one from a local retailer in your area.
Consider these benefits the next time you are looking to buy a wedding ring, and you're sure to save money and find a better selection of products.