Getting married  is supposed to be one of the most exciting times in a couple's life – however once the wedding planning begins it can prove to be an extremely testing time in any couples relationship. Pressure from both families, differences of opinion and most of all financial stress can change this magical time to a nightmare in a heartbeat. It's important to make an effort to keep as calm as possible and not to lose perspective of what the wedding is actually about – creating a union and promising to stick by your partners side in sickness and in health till death do you part (as cliché as that may sound!) It's also extremely important to remember that spending a huge amount of money and putting yourself in a financially stressful position does not guarantee that your wedding will be fabulous – in fact some of the most amazing weddings I've been to have certainly not been extravagant! So without further ado, here are a few tips for planning your dream wedding on a budget.
Skip the unnecessary extras
It's important to prioritize and think about what is really important to have at your wedding. Things like 'save the date' cards, party bags and personalized cocktail napkins may make your wedding a little bit more unique, but most of these things would go unnoticed if not included.
Cut back on the flowers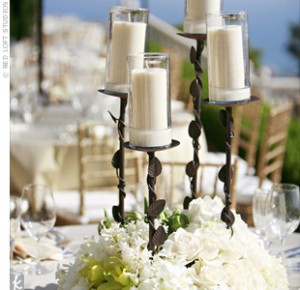 Let's face it – bouquets at weddings have become cliche (as well as extremely expensive.) Bridesmaids can carry a single long stemmed rose (or any other flower) instead of carrying huge bouquets which could actually look much more unique. Table pieces can be sprayed wrought iron candle sticks or branches which can look as striking and beautiful as flowers (if not more.) People end up spending a fortune on flowers which just end up being thrown out at the end of the night – not worth it!
Find an affordable venue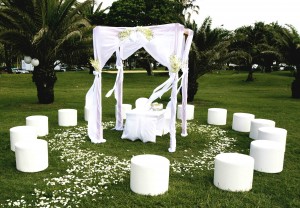 Having your wedding at a venue that costs an arm and a leg does not necessarily mean it will be the most beautiful! Get creative with your options – enquire at private schools in the area as they'll usually have a huge banquet room – and with the right decorations, it can look fabulous.  Local parks can also be a stunning option in the summer. If you're set on having it at a wedding venue, there are certainly more affordable options than others – Bell City is a great example as their prices are very reasonable for what you get.
Don't spend a fortune on music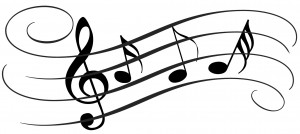 Music is an extremely important part of a fun wedding, however you shouldn't spend a lot of money on it. Live bands and DJ's can work out to be extremely expensive – instead, some reputable DJs will be happy to provide playlists and microphones at a fraction of the cost. Alternatively, make your own playlist to ensure it's super personal and only with songs that you really love and make you want to dance!
Use what you've got
Almost everyone knows someone with a special talent or hobby. Is your aunt a wonderful baker? Ask her to make your wedding cake – that way you'll be saving hundreds and it will have that special homemade taste. Maybe you have a cousin with a great colour printer? Design your wedding invitations and have him print them – that way you'll definitely save some dollars! Maybe you have a close friend who is super talented with hair and make-up? Ask her to help! Hair and make-up artists charge a fortune, and a lot of brides are not even satisfied with their look on their special night. You can have a few practice trials with your friend to ensure you're both on the same page. Don't be afraid to ask for help! Close friends and family will feel honored that you trust them with such important parts of your wedding!
Having your dream wedding shouldn't mean that you're put in an extremely stressful financial position – follow the steps above and get creative! It'll ensure you have a budget friendly, unique and personalized wedding that you will remember forever.