I am currently in full swing wedding planning mode.
I am getting married in September 2016, and whilst it is a while a way, I have learnt so much already in regards to the wedding industry, and how not to get so caught up in the hype of it.
The wedding industry is an expensive one, no doubts about it. The second anyone hears the word 'wedding', prices automatically skyrocket to around 3 times the 'normal' price.
It's easy to get caught in the web, but what most brides don't know – you just don't have to!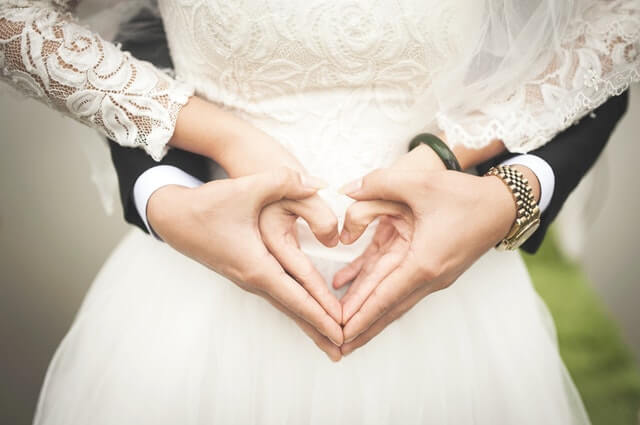 The Venue
My fiance and I went to see some wedding venues, and we were stuck on two: one is a very modern, European style wedding hall with a nice outside area as well. The other is a completely different style, with a Tuscan, vineyard feel.
It's always been my dream to have a vineyard wedding, but the price was higher than the other one.
After much oohing and aahing and going back and forth a million times, I decided that a wedding is once in a lifetime (I hope) and I need to go with my dream venue – even if it is a little more expensive than the other one, I know that I always would have regretted not going with my heart.
We have become experts at bargaining – the first price a venue gives you should NEVER be the price you take.
There is always room to move, and even if there's not, you need to always make sure that they throw in some freebies and make it worth your while.
After all, you're investing a significant sum of money into your big day, and you should get what you pay for!
Venue decoration
After hearing prices that some decor/design companies take, it's safe to say that I was in an absolute state of shock. I had no idea that it would be so expensive!
I quickly decided that the decor at my wedding will be DIY – anyway, I jump at the opportunity to be creative, so this seemed like the perfect opportunity.
I made a Pinterest board, and found so many sources of inspiration. A lot of the ideas also explain exactly how to make them.
It will be a great mother-daughter bonding experience preparing everything in the weeks /months before.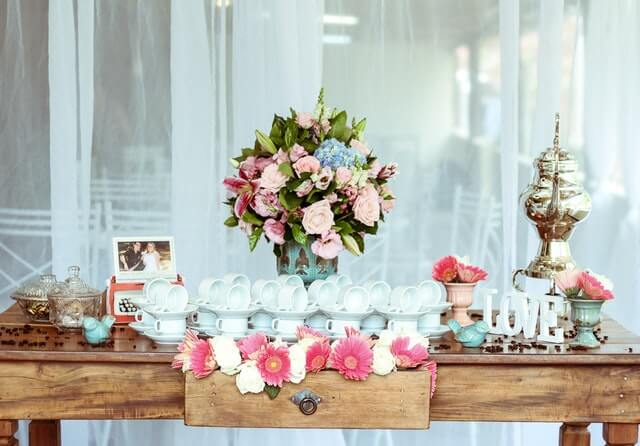 Engagement and wedding bands
Engagement rings and wedding bands can add to wedding expenses, and the bands are usually not considered until the last minute (it's easy to forget about them when organizing an entire event!).
Beautiful engagement rings may be worth the investment, but wedding bands can be simpler and thus, less expensive.
So when it comes to buying the rings, pre-plan, research and budget them in. A good place I would recommend to start learning about them would be Beyond4Cs.com
Make-up and hair
Make up and hair prices are also outrageous. I really don't understand why the moment you mention 'bride' the price skyrockets.
It's the same makeup, and the same amount of time spent, so why the crazy high price?!
I decided to go to my regular hairdresser for a trial as I want a very simple hairstyle anyway. It turned out to be exactly what I want, and for about a quarter of the price of the 'wedding' hair stylists.
In terms of make up, I also want to make sure that everything stays very natural and I don't look like I'm wearing a mask on my big day.
My sister in law is especially talented at doing make up, so we decided she would do my makeup – it will also be a special bonding experience!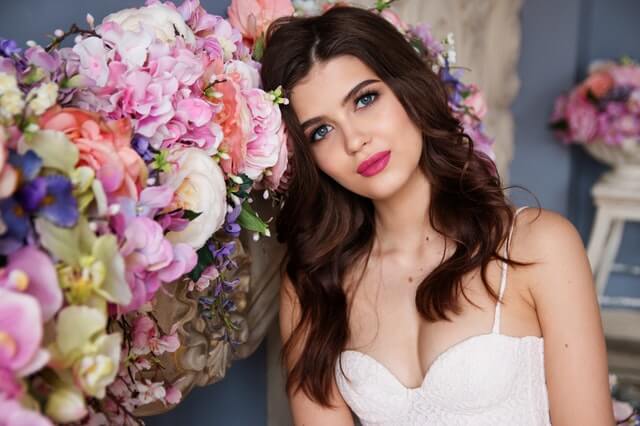 Alcohol and drinks
Alcohol at wedding venues tends to be watered down at a lot of places, and the prices are insane.
We found a website that sells alcohol at wholesale prices so we will get the majority from there, and the rest we will wait for the big sales and stock up.
Again, it turns out to be around a quarter of the price that the venue offered us.
Save the Date Cards
Save the date cards are all going to be sent via email – we decided it is such an unnecessary expense to print them out!
We are going to take a picture of our beloved dog in a suit wearing a sign saying 'my parents are getting married':) We may also do our wedding invitations via Paperless Post which will also save a significant amount of money.
Those are my tips so far in my wedding organisation process. I'm sure as time goes by, I will learn a lot more and I'll write another post.
It's just important to remember that at the end of the day, your wedding should be a celebration of you and you partner's love – it doesn't need to get out of control, and you should try to stay as calm as possible (I'm still getting the hang of that one!)