So you're looking to buy an engagement ring for that special rite of passage symbolizing commitment and love. Congratulations!
Now comes the difficult part: figuring out how much you should be spending on that emotionally valuable piece of jewelry.
If you were hoping to get a singular answer that would clear any doubt, I'm sorry to disappoint.
The truth is: there is no one standard on how much the engagement ring should cost.
The idea that it needs to cost at least two months of salary is a myth perpetuated by old-school advertisements in the 1980s.
The De Beers Company was the master-mind behind this marketing campaign when they were looking to increase sales and diamond's value.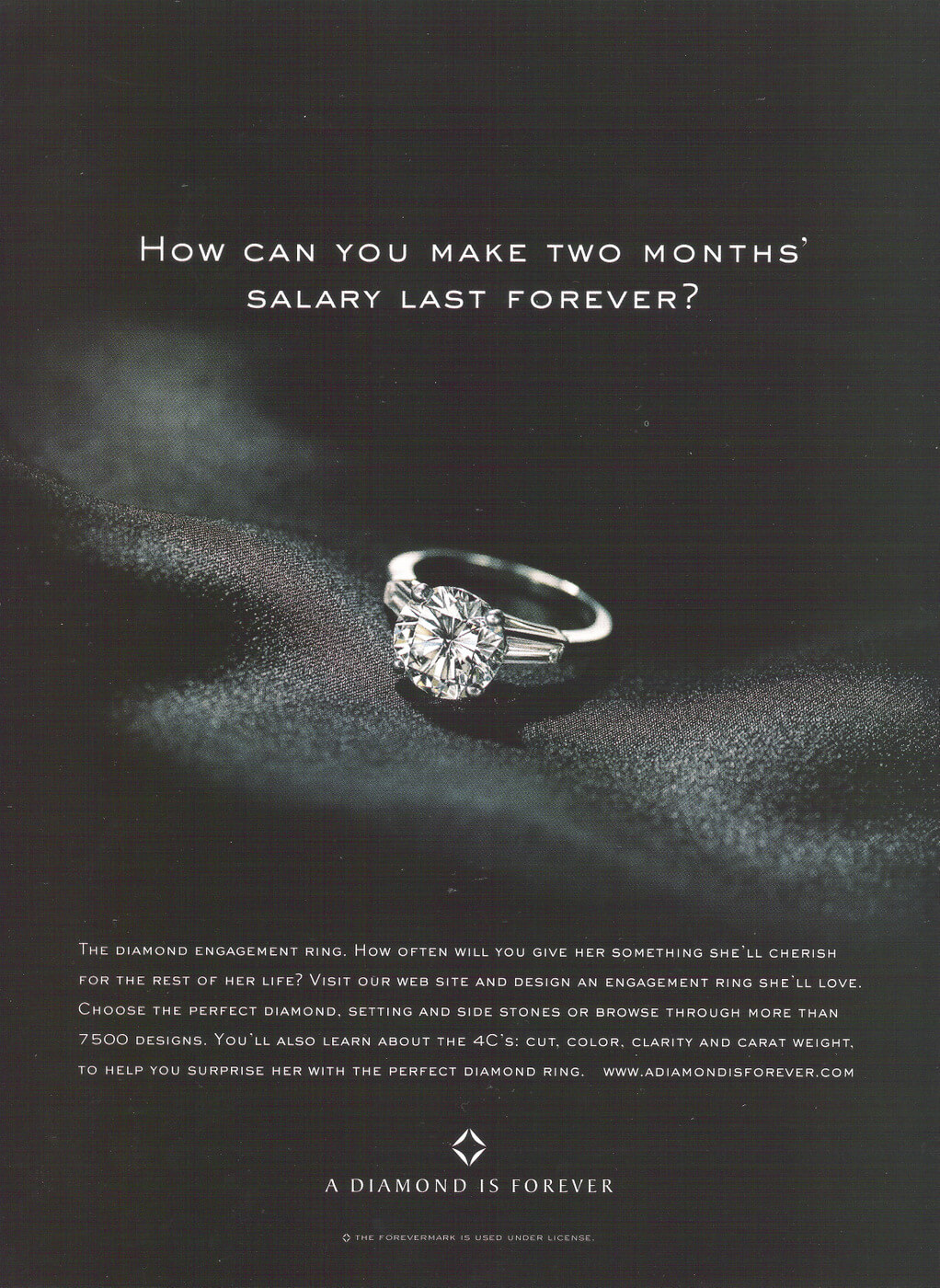 Celebrity culture has skyrocketed this number with the insanely priced diamond rings of the likes of George and Amal Clooney ($750,000) or Ben Affleck and Jennifer Garner ($500,000).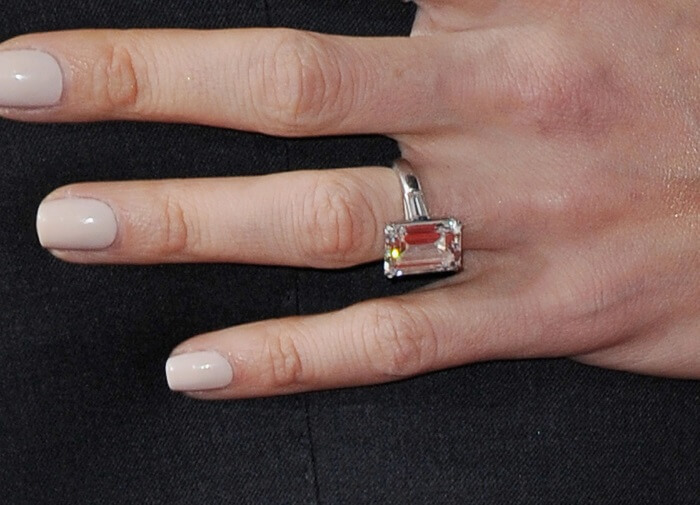 Most of us will never be able to buy a ring that costs more than a house, but we can certainly pick the right ring for our budget.
There are more than enough beautiful engagement rings that are the perfect fit for a proposal, all without breaking the bank.
So let's get into it: how do you calculate how much to spend on an engagement ring? We break it down.
What are the expectations?
What is your future fiancé's (or your own) expectations regarding the ring? Are you looking to complete with the Clooney's or are you both content with a simpler symbol of your love?
Expectations will have major impact on how much you will be spending… high expectations can mean a high cost.
Some ladies dream of that big engagement ring to show off to friends and family, while others are less interested in the diamond's size or the complex design of the ring.
Everyone is different, so there is no one right answer – it all depends on the couple's expectations.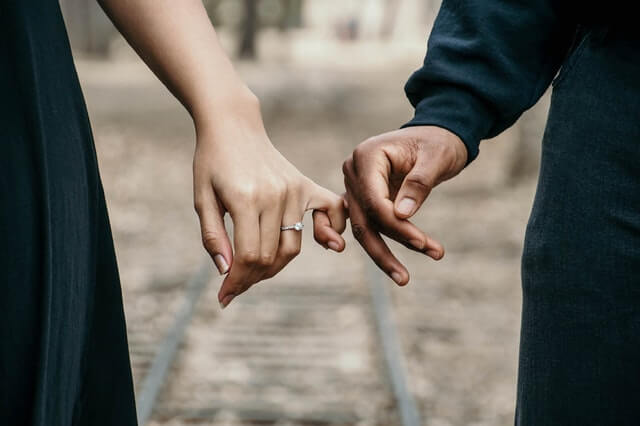 Budget, budget, budget
Like everything in life, you should not go past what you can afford. How much can you pay for an engagement ring without suffering financially?
Two months' salary is probably too much, unless you're in a stable financial position and have savings to back you up.
Come up with a number that feels comfortable and reasonable and especially, within your financial limitations.
Find the right ring for your budget
It may sound overwhelming to find an impressive engagement ring for lower than $3000, but it's actually very doable.
If you're willing to down on the size of the diamond, you can certainly find affordable options for sale.
Sites often have a filter that will allow you to see rings based on prices. If you have a tight budget, ignore the highly priced rings and search within your pricing category – you will find your gem there.
For example, these beautiful engagement rings from Diamond Delight are completely affordable, beautiful and high quality.
Their pricing and selection proves that you can get a stunning engagement ring for reasonable prices that won't set you back months in debt.
Rather, the pricing is very fair and the diamonds and rings are beautiful and sparkly.
Whether you select a rose gold ring (my personal favorite) or a classic white gold solitaire piece, this is a great starting point for your ring shopping.
Talk about it
The best way to make sure both sides are happy is to have an honest conversation about the expectations and budget.
Engagements are an important rite of passage, but they are also the start of the commitment of marriage, which means a shared financial future.
It's perfectly reasonable to discuss where you both stand and come to a resolution that works on both ends.
And on the off-chance that it's difficult for one person to manage the entire financial burden… we're in the 21st century, a time of equality. That means it's even okay to *gasp* share the costs of the engagement ring!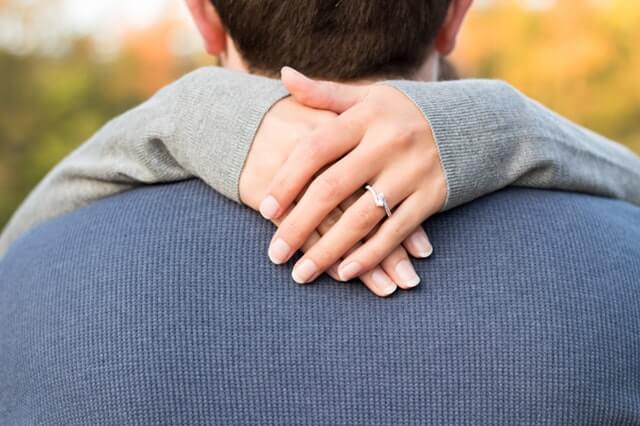 A few extra tips to save
If you're ready to start your shopping research, here are a few tips to help you save money when purchasing a ring. Every little bit counts, right?
Buy Lab-Grown
Lab-grown diamonds are an affordable alternative to earth mined diamonds. They look and feel the same, with the main difference being how they're produced.
Lab-grown diamond engagement rings like these from Stefano Navi can cost 40% less than their mined counterparts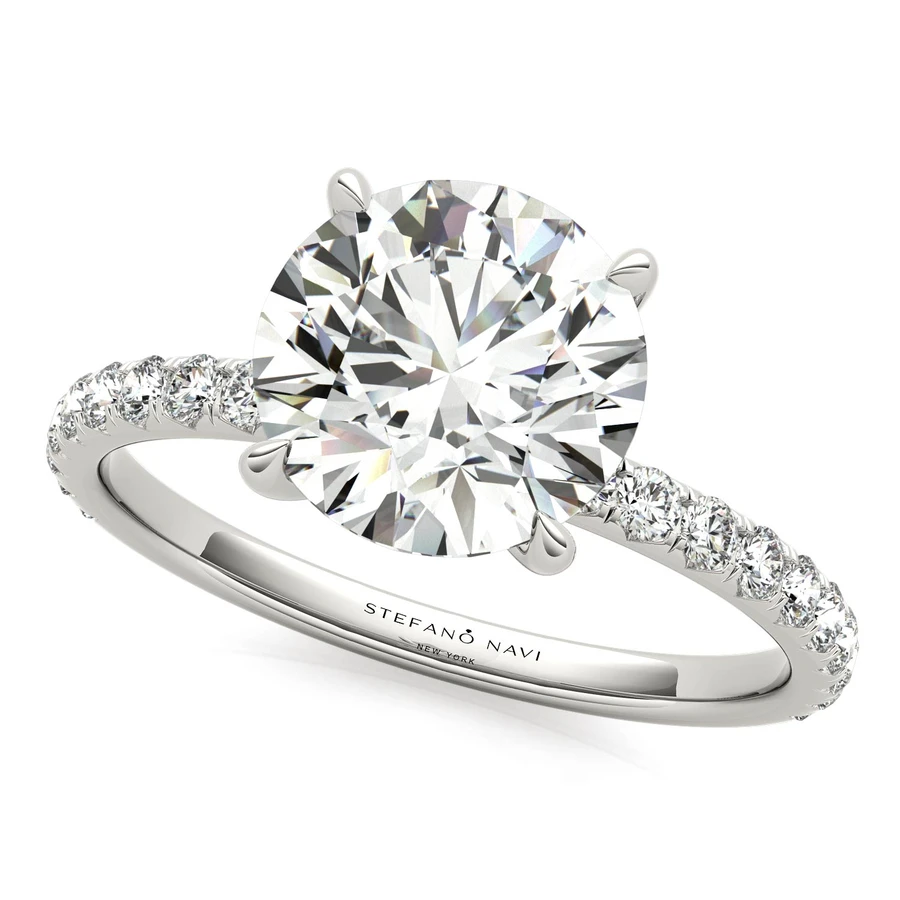 Buy it online
In my experience, jewelry is more affordable online rather than at a brick-and-mortar store. This is because the jeweler is saving money on expensive retail rent and on-ground staff.
It also gives you the opportunity to compare-and-contrast prices as they are clearly visible alongside details about the ring.
In a brick-and-mortar, it's easy to get dizzy among numerous rings with unclear, tiny papers imprinted with prices.
You're also able to read reviews online from other customers and check the reputability of the store.
Finally, many stores also offer free shipping (and even international shipping).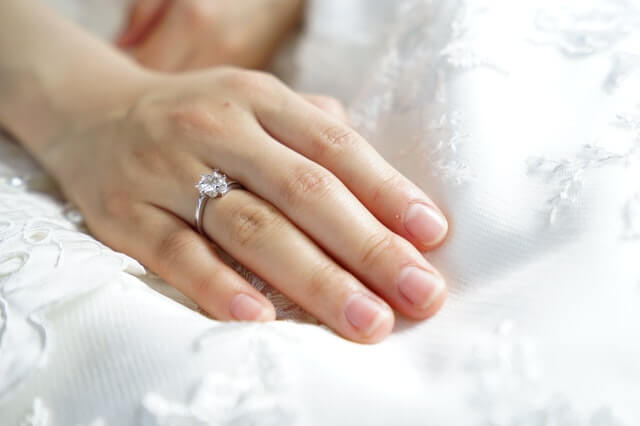 Give up a faction of carat size
An under-size diamond will be slightly below the traditional cut-off points but be far cheaper.
For example, a 0.97 carat diamond is almost identical to a 1 carat diamond, but the price will be reduced.
The naked eye won't see a difference, but your pocket will feel it.
Solitaire versus numerous diamonds
Solitaires are a classic, but they tend to be more expensive.
A fantastic way to save while still having an impressive ing is by buying one with numerous small side-stone diamonds.
The Diamond Delight's ring I featured above is a great example. Even though it includes 3 diamonds, the final price tag is only $379.99.
Halo rings are also a great option here – they fool the eye by making the center diamond look bigger.

There you have it – a path toward figuring out the right price for your upcoming engagement ring.
Do you have any additional tips or questions? Share them below!