Having grown up in Bolivia, I came to love the gorgeous view of the mountains, thrilling treks that allowed me to experience the pure nature of the Andes, and hikes that led to unforgettable experiences. One of my biggest dreams is to one day reach Machu Picchu, one of the central spots in Incan history and one of the most famous locations in the world. Alas – I have yet to go and it may be a while until I have the privilege of going up the trail. The reality is that Machu Picchu is such a popular tourist spot, that treks can be expensive, and this is something that has held me back from taking part in the past.
That's why I invited high altitude trekking expert Mark Whitman to tell us about some alternative, affordable treks to Machu Picchu. Mark knows his way across the Andes and is also an expert on treks in Africa and Nepal. If anyone knows how to do Machu Picchu on the cheap, it's him!
Visiting Machu Picchu features on most people's bucket list, but nowadays it is not the cheapest activity.
Bar the obvious expense of the flight to Peru, one used to be able to rock up in Cusco and book onto an Inca Trail trek for a fraction of the price that it costs today. Things changed in 2001 when permits were introduced for the Inca Trail, a much needed requirement given the erosion, rubbish and exploitation of porters that transpired when the Trail achieved mass popularity in the late 80s and 90s.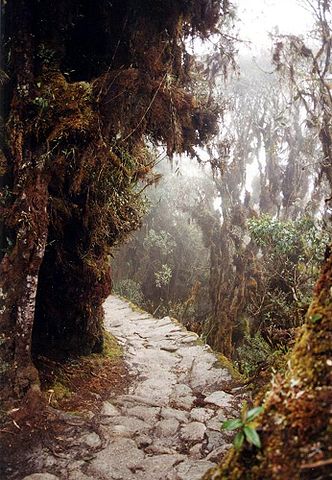 Today, only 500 permits are issued daily, 300 of which are for guides and porters; and only licenced operators can run the trek. This means that costs have increased dramatically. On the cheapest end one can expect to pay around US$550 when joining a large group trek (12-16 people), and upwards of US$1,200 for a small private group trek (2-5 people). As you can imagine, for the budget traveller this is not too appealing.
All is not lost though.
There exists trekking routes where, being off the beaten track, you can escape the crowds until you finally pitch up in Machu Picchu. There is no need to book, while you will have to give at least six month's notice before taking the Inca Trail. And the cost is comparably much lower!
These so-called alternative treks to Machu Picchu provide adventurers with privacy and authenticity, allowing the opportunity for solitude and quiet contemplation, without breaking the bank.
Here are our five favourite alternatives.
Salkantay
The Salkantay trek was named as one of the 25 best in the world by National Geographic Adventure Travel magazine. This trek is 46 miles long and connects the city of Cusco with Machu Picchu via the spectacular mountain range of Cordillera Vilcabamba. It crosses the magnificent Salkantay Pass before descending to lower valleys. "Salkantay" is a Quechua (Inca) word meaning "Savage Mountain." Walking in the shadow of the tautological Mount Salkantay (20,574 feet) is the highlight of this four-day trek (five days if you use mountain lodges rather than tents). You will come upon small villages, learn Inca history and witness a massive variety of bird and plant life. The friendliness and openness of the local people will strike you.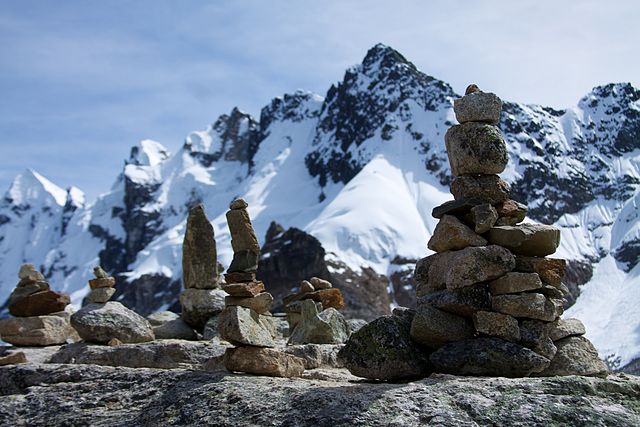 Lares
Variants of the route of the four-day Lares Trek commence at the thermal springs of Lares, whose waters are famed for their healing powers, the village of Quishuarani or Huaran in the Sacred Valley. Trekking through the Lares Valley, you will observe small communities adhering to traditions and employing farming techniques just as they did hundreds of year ago. You are sure to receive insight into the real lives of Andean farmers, who go clad in traditional, garishly-coloured ponchos. Locals produce beauteous hand-made textiles, and it is possible to see them in action and perhaps even try your own hand at it. You could have one of those ponchos or some other garment yourself, purchased directly from the weaver, which grants you a bargain price. You pass spectacular mountain landscapes dotted with herds of alpacas and llamas. It is possible to trek all day without encountering another soul.
The Inca Jungle Trail
The Inca Jungle Trail takes three or four days and crosses mountains, valleys including Sacred Valley and rivers. It passes archaeological ruins, native towns, plantations of coca and coffee and a startling variety of fruit trees. Some paths were only recently discovered. Partaking of the hot springs of Cocalmayo, mountain biking, zip lining and rafting are optional. Those springs may not be thought to possess mystical powers, but are certainly good for rheumatism and such skin problems as ulceration. The trek concludes with a dawn view of the valleys below Machu Picchu.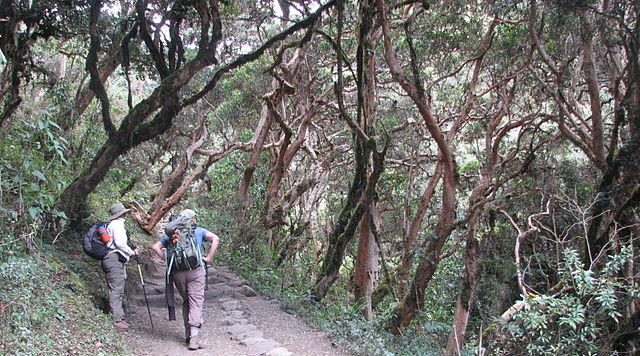 Choquequirao
Choquequirao is situated at the end of the awe-inspiring canyon around the Apurimac River. "Choquequirao" is Quechua for "cradle of gold." Like Machu Picchu, Choquequirao went undiscovered by the Spaniards and was the final retreat of rebel Incas. It has been referred to as "the Sacred Sister of Machu Picchu" due to the pair's similar location and architecture, and of the two sisters, Choquequirao is shorter and uglier. You can have that one. Like Machu Picchu, there are temples and the like. It is one of Peru's least-known ruins. There are many species of animal and flower to be seen. The view of Machu Picchu from there is spectacular and rarely-seen. Trekking through the Vilcabamba range brings you to Machu Picchu. This trek takes five days and is difficult.
Vilcabamba
The region of Vilcabamba is lined with two deep canyons, Apurimac and Willcamayu, which contain fast-flowing rivers. Whatever Hiram Bingham, the discoverer of Machu Picchu, might have said, Vilcabamba rather than Machu Picchu is the "Lost City." The city is crossed by a river of the same name. Three passes will be … well … passed, which are often covered in snow. Sacred Valley will be traversed and the notable archaeological sites of Vitcos and Nusta visited. Only a few rocks mark what was once a great city, making this site of more interest to archaeologists than tourists. This trek goes unavailable in the rainy season – December to March. Sometimes, there are no other tourists around.
And then you have Machu Picchu, which, despite having been somewhat tarnished by the attentions of manifold tourists, is still the stuff of legend.