**This post contains affiliate links and I will be compensated if you make a purchase after clicking through my links. 
The Hamptons – a place for the rich and famous to run wild. If you've been invited to a wedding in The Hamptons, or simply want to dream about being invited to a wedding in The Hamptons what would you wear? Well as always, The Frugal Ladies have got you covered!
The Hunter Bell Camo Sea Maxi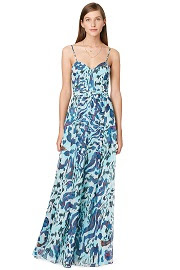 If (like myself) you're a sucker for Maxis, then this dress is for you! It's formal but comfortable and absolutely breathtaking!
Elizabeth and James Keaton Dress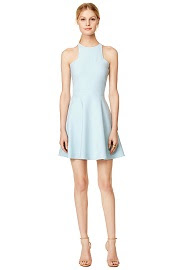 This dress is perfect for an afternoon wedding in the sun. It's stylish and sophisticated without 'trying too hard'
The Tibi Mizu Poplin Dress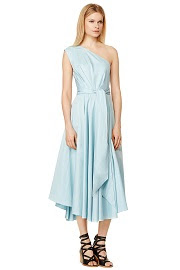 This dress is definitely the most formal of the bunch. It's a stunning shade of light blue, and would be perfect for a more formal day wedding, and even better, for an evening wedding.
Whichever dress you choose, you can be sure that Rent The Runway has got you covered. Their range of dresses is extensive and I always find something (or a few items) that I simply fall in love with. This summer it's all about different shades of Blue!