With sunny spring fast approaching we're all hankering for a bit of a sun so we can fish out our summer dresses and shorts – but hold your horses! Unfortunately a lot of countries weather is quite unpredictable at this point, and going out in your short shorts may prove to be a terrible idea! A cute cardi would be a welcome addition or even a pair of light boots – anything to keep our bodies at normal temperatures and avoid feeling uncomfortable or even getting sick. So here at Frugal Ladies, we've picked out our top trans-seasonal pieces on a budget! The best thing about these pieces? You can wear them all year round! Yes yes, you can thank us later;)
A Pastel Sweater
Pastel sweaters are going to be all the rage this spring. Cotton candy colours will take you back to your childhood and make you feel young again! The best way to wear these colours is with a relaxed pair of denim jeans or black pants. Oh and did we mention it's almost impossible to be in a bad mood whilst wearing these bright colours?! Our top pick was this gorgeous baby blue coloured sweater from Etsy for only $15! Bargain!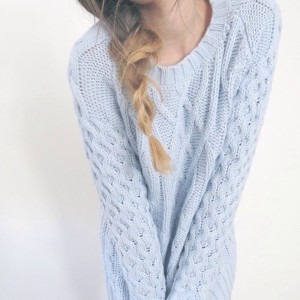 A Floral Blazer
A floral blazer is a must in your wardrobe this season. We'll be seeing a lot of floral everything this season, so a floral blazer will be a great place to start! Team it with a casual white t-shirt and jeans, or dress it up with heels and you'll be all set! The best thing about the floral blazer is it's so versatile – you can wear it to work, to fancy dinners, or just casually! Our top pick is this beautiful one from The Geisha Pearl for just $28!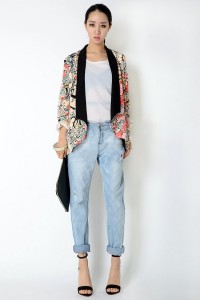 The Maxi Skirt
The maxi skirt has definitely taken the fashion world by storm! Maxi skirts are seriously chic and effortless. Team it with a plain singlet or a light cardi if it's a bit chilly. Look for blacks, whites and greys as they are the most flattering colours and by far the easiest when you want to mix and match with colours on your top half. Our top pick is this chic maxi skirt from Missguided – only $12!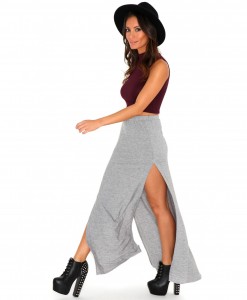 A Striped Cardigan
Last on our list is a striped cardigan – our picks are black and white stripes, navy and white stripes and grey and white stripes for the most chic look. This is a very Parisian chic look and it seems like it's going to be around for a long time, so you better invest in one! Our top pick is this black and white striped cardi from Endless Envy for only $18!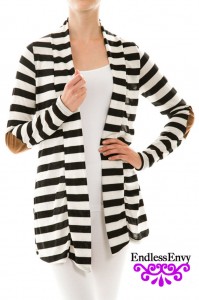 So there you have it! Our top picks for trans-seasonal pieces this year. What are your top pieces for trans-seasonal wear in 2014?