Shopping online can be a great way to save money on your regular and one-time purchases, but the wealth of information, products, stores and options can be overwhelming to the beginner. Don't let that stop you from your naturally frugal ways; by learning the tricks of the trade we can all easily learn how to save money and be smart about our next purchase!
Here are a few tried (by myself) and true ways to save some cash on your next online shopping spree:
1. Always comparison shop
We all have our favorite online stores, but there's no reason to spend more money than necessary out of a feeling of commitment. With so many online stores popping up worldwide, the smarter choice is to at least evaluate competitors' prices and make an informed decision. You may find yourself getting a far more affordable deal for the exact same item and save a lot of money!
From television sets to groceries (yes, even veggies!) you can find online websites designed to help you scan through hundreds of online stores quickly and efficiently. The extra value on these sites comes through the reviews written by real people, which you can quickly scan through to evaluate if the purchase from that particular store is a smart decision.
Next time you're on the lookout for an online purchase, make sure to first find a great comparison website. If anything, this valuable form of competition is what keeps the prices down, so we can and should push to make it a more popular feature!
My recommendations: Google Shopping and Nextag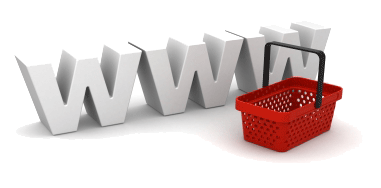 2. Seek coupons and ye shall find
Buying a domain or simply buying a few goodies from Amazon? Well, lucky you! You can make a quick Google search and find coupons that will give you all sorts of discounts like money off, free shipping and maybe even a free extra something.
Searching Google for coupons is quite easy. Just type the brand name and add the word "coupon" right after or before it. Play with different options and you will receive different results. At times, it may help to be more specific. For example, if you are looking for a discount on a VAIO computer, try 'Amazon coupon or discount VAIO computer'. Maybe, just maybe, Amazon happened to have a batch of related discounts and coupons published online.
Play with search terms to find what works best for you. Here are a few ideas on search terms you can use with the brand name or store name:
coupons, discounts, May coupon, discounts on toys, free shipping, discount or coupon
Only finding expired coupons? Don't fret – it means that the brand was willing to provide coupons and discounts in the past, and they are likely to do it again. Be patient and check again in a week. You may have a pleasant surprise!
My recommendations: RetailMeNot and CouponCabin
3. Follow the company's social media
Brands want active followers on their social media platforms, whether it's the more popular Facebook or Twitter or on the newer fads of Pinterest and Tumblr. That being said, if you follow companies and stores through these different platforms you will spot discounts, deals and notices on upcoming sales. These may even be exclusive to their followers and might not show up in any other searches or coupon sites you frequent.
Want to take it a step further? Try to get a discount through their social media… maybe by writing a funny update on their wall or sending them a private message. Some have tried and succeeded.
The other convenience of following them? Sometimes they also run raffles and contests to award their followers. I once won $200 in a contest where participants had to make Halloween costumes for cookies. Only a handful of people entered the contest or even knew about it – it was an easy win!
4. Abandon your shopping cart
This is one of my favorite all-time strategies because it's so sneaky and yet, can potentially be so effective in saving money in bigger online retail stores. Some web retailers will email you if your shopping cart has been left abandoned and the purchase hasn't been completed. In the email you may find a discount offer for the whole batch of items or other deals such as free shipping.
This tactic takes patience – it could be hours until you hear anything back, days or never. Retailers' algorithms are complicated and look into a variety of metrics. They will look at your shopping history and where you live to determine the offers you will be given or whether to give you one at all.
Their end goal is to convince you to complete the transaction and this follow-up email could do the trick. Try to do some research first to see if this tactic has worked for others with your retailer – you may save yourself the trouble of wondering.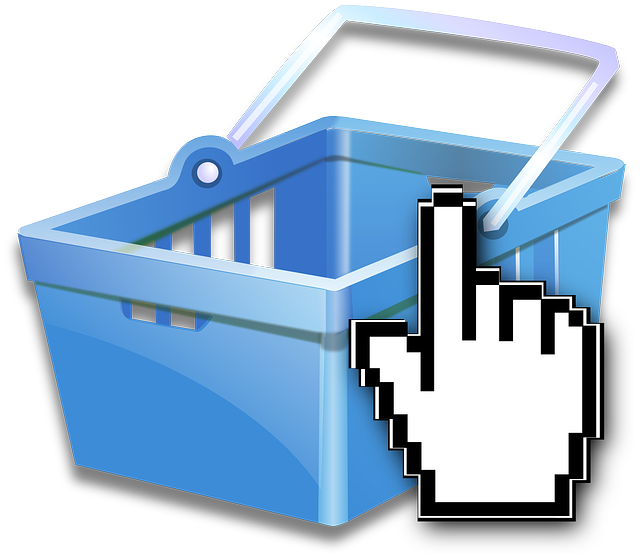 5. Take advantage of group deals
Why pay full price if you can get half-off? Group deal websites are popping up by the hundreds worldwide and tend to be divided by niche and location. Today, there are group coupons for toys, gadgets, restaurants, activities and more. Some offer 1 day deals, others offer for a longer time span and the variety of concepts and deals keeps expanding.
Whatever the case may be, it's worth checking these sorts of sites for better offers than what you were prepared to spend.  You can sign up to receive updates on expired coupons in case they are brought back, and you can receive daily digests of their offers.  I myself don't spend full price on anything if I can avoid it, especially gifts, restaurants and activities.
My recommendation: Groupon
6. My personal secret: Deal Extreme
Even if I tried really, really hard I'm not sure that I could put my true feelings of love for this site into words. I found Deal Extreme by utter coincidence and since that day, any and all non-emergency purchases of mine go through their store. Why? Because. It's. CHEAP. (And did I mention the free shipping?!)
Let me give you a small example on how much this site has saved me. I happen to live in an expensive country – a country where the salary is not in proper balance with the costs of goods and services. I bought a Samsung Galaxy S2 a few months ago, and of course, like any new smartphone buyer, I was committed to protecting it. A screen protector cost me a whopping $9 – this was with a discount because I had just purchased the smart phone.A few months into it, the screen protector had little bubbles throughout, a fact that annoyed me greatly.
Enter Deal Extreme. I bought my next screen protector for $0.50. Actually, I bought THREE for $1.50. I'm set for the rest of my cellphone's lifespan and I saved over $25 that I would have potentially spent here.
With all the purchases I made in the past few months and will be making in the coming future, all in all Deal Extreme is saving me a few hundred dollars. Now that's successful frugality right there!
How do you save money shopping online? Share your ideas and strategies with us!