Recently, I traveled to Paris, the city of love – but the city of love is also the city of expenses! We wanted to keep our budget rather low (by French tourism standards) and that included trying to find a cheaper flight than the costly options we were initially looking at.
This is where my experience working in a travel agency came in so handy!  I already learned the ins and outs of how airfare works – and now I'm passing on these little secrets and tricks so you too can save money.
Before we begin, we need to understand how airfare is calculated. I like to think of it as similar to the stock exchange – prices rise and decrease and it's very hard for customers to predict what will happen with prices and when.  Airfare will depend on a variety of components and complex algorithms that look at all sorts of numbers and predictions.  The time of day, day of the week, proximity to the take-off date, number of available seats, airline, and competing flights – all these components are only a portion of aspects that will make a difference in the price. That being said, in order to find yourself a good & cheap deal, you'll need patience and some savviness.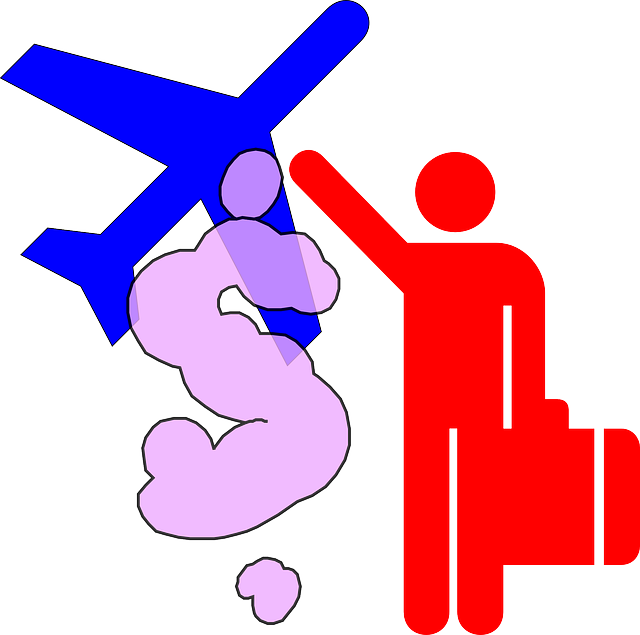 1)     Use different ticketing websites
Expedia.com, Kayak.com, and priceline.com are all great resources to find flights from a variety of airlines and combinations.  However, each company is trying to make a profit, so quite often you will see a difference in prices – including small differences of $10-20. This may be an additional fee that the ticketing website adds to the ticket. It may also be a difference in taxation (as where the site is hosted or company is located can mean different taxes need to be paid).
Take into consideration that each of these sites may be showing you a different price for the exact same flights. Play with them and use other online comparison services as well.
As another necessary resort, check the airline's website. They may have cheaper deals on their site since they don't need to cover an agent's fee, which is usually between 1.5-3%.
2)    Clear your browser & cookies and use different IPs
This is a mistake we all make. Cookies save our information and using this, websites can gain access to our search history, results and the flights that sparked our interest. It's difficult to evaluate what, if any, sort of influence this can have on flight cost results, but the websites could very easily use this to tamper with our psyche.
For example, if you find a flight but think you'll wait it out until you find a cheaper option, lo and behold, two hours later it shows up as being more expensive and having fewer seats available. It's possible that the website is using your information to increase the price as (a) they understand that you are interested in the flight and (b) seeing that prices have risen may be that last push to get you to purchase the ticket out of fear of another rise in price. In my experience, clearing out your browser and trying different IPs does wonders in receiving lower cost results.
 3)    Check prices at different times and days
Prices can change depending on the day of the week that you check, or even the time of the day. You can see prices vary from hour to hour – at times the prices will rise, at others they will decrease. Don't get scared if you see the prices increasing, they may increase for a while and then substantially decrease. It's incredibly hard to predict and you will have to work with your instinct to make a decision.
For another option, if you're flexible on dates and hours for flying, try playing around with different options for departure or arrival dates and hours. One day of difference could be far more affordable! Take into consideration the departing or arriving country. For example, less people may be flying in or out of Israel on Friday and Saturday due to the Sabbath holiday.
Likewise, Sunday morning may be more affordable for flights departing from the more devout Catholic countries. Take business days into consideration as well. I've found that Wednesdays may be cheaper as it's not a great day to fly – it's neither the start of the work week nor the end.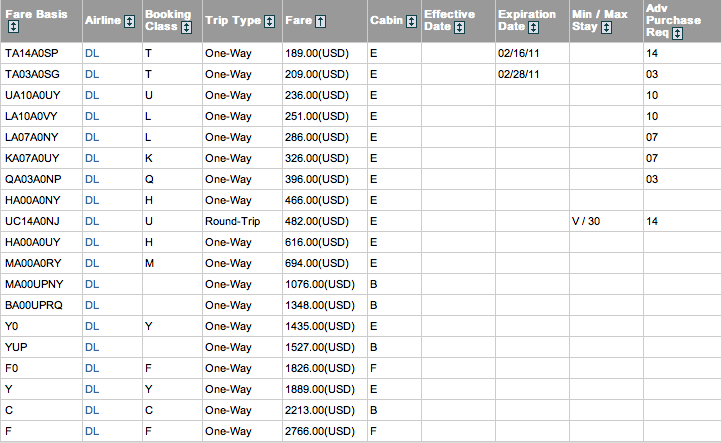 4)     Use mobile apps to check prices
This is the first time I've tried this strategy but it was incredibly successful. On my first try, I found tickets $100 cheaper than those I found online – for the exact same flight, day and hours! I used two different mobile apps, one from Expedia and the second from Kayak. I'm sure there are numerous others out there with promising results but as of the moment I haven't heard about them nor tested them.
Prices also changed depending on the day and hours I checked. They almost always claimed that flights were almost fully booked, which I ignored as it seemed like a strategy to get me nervous and purchase quickly.
5)    Check last-minute websites
At times, you can find some really great deals in last-minute websites.  Most of the time, flights will have left over, unsold seats. Chances are that they won't be able to sell them all at a profitable price, so they lower the costs to a point of breaking even or diminishing their losses in order to sell fast.
This is where last-minute sites come into play. They sell these open seats for significantly cheaper, but the downside is that they're less flexible on dates and flights.
If you're not picky as far as the exact dates, hours or even destination, then this is an affordable, spontaneous option for you.  I've seen some wonderful deals out there – trips to Prague for half the price, cruises and more.  It's worth a look as a last measure!
My flight savings on our last trip to Paris? Our initial flight cost was $600 per ticket. After a few days of patience and playing with sites and options, we found two tickets for $400. That's a total saving of $400!

What other clever tricks do you have to save money on flights?