It's always been my dream to re-do my bedroom and create the type of room you only see in magazines. I'd spend hours watching renovation channels on TV, flipping through 'Home' magazines and reading books about interior design. The problem was that the thought of re-doing a whole bedroom is extremely overwhelming – mostly from a financial perspective. As much as I would've loved to come home every day to my perfect 'sanctuary,' I just couldn't justify spending so much money to create this dream room. However I decided to make some cosmetic changes, and soon enough (even if I admit it myself), my room literally transformed! The best part about it? I spent about 1/10th of what I thought I would spend! So I wanted to share a few tips and tricks I picked up along the way for all you frugal ladies!
Your linen makes all the difference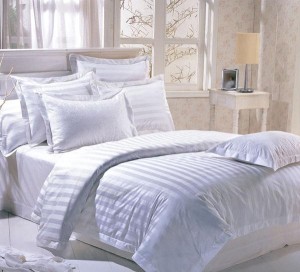 I've never put much thought into what bed sheets are on my bed but alas, one day I was walking past a home-ware shop and noticed they had created an absolute stunning simulation of a bedroom. I stopped for a minute to admire it and quickly realised that the main reason for its beauty was the ben linen itself. I entered the shop and picked out 2 linen sets that I absolutely loved – one was a gorgeous floral design and the other was classic crisp white (you can never go wrong with white!) I was surprised to find that they really weren't expensive for how gorgeous they were. My advice is to definitely invest (not too much though!) in 2 linen sets that you really love. You will be surprised to find what a difference it can make to your room! After all sleep is so important for your general mood and efficiency that it's important to feel like a princess in your bed!
Notice the walls surrounding you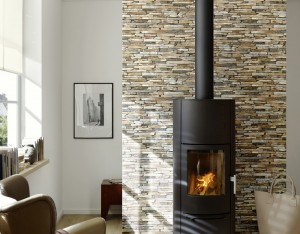 Something else I had yet to take notice of were my bedroom walls. It wasn't that they were ugly per say, but they were just very dull and didn't do anything to brighten my room. Someone recommended I check out wallcover.com and I was really amazed. I spent hours on the site debating which wallpaper to pick. I finally decided on an incredible 'wood and stone' design. It gave my room the illusion of modern stone and I really fell in love. I think my friends who came to see my room following the 'renovation' were most excited about the walls. It completely modernized my bedroom, and the best part? It only cost 1.99 euros per meter! I also decided that if I feel like a change in the future, I can always order some different wallpaper to replace it with as it was so easy to put up (and the delivery was super quick!) This site was such an exciting find for me.
Invest in a seating option
Whenever friends came around they would always have to sit on my bed as I didn't have any chairs in my room. The chairs that I saw were those ugly office chairs and I really had no interest in adding one to my room. A friend recommended I get a comfortable bean bag, and it was a wonderful decision that I bought one! I found a cheap beanbag at target and got a plain white cover to tie in with the rest of the room. It made my room not look so empty and my guests couldn't be happier about the new addition! Check out Pinterest to get some inspiration
The finishing touches make all the difference

I then went to Ikea to see what I could find for the 'little details.' I bought some scented white candles, 2 gorgeous picture frames and some additional cushions to put on my bed. It was just what I needed to finish off my gorgeous bedroom and it was only $35 for all of it.
My room really has become my sanctuary and I look forward to coming home every day to relax in it. It's not always about making huge, expensive changes as it's these small changes that can really make a world of difference and change the entire look of the room. If you feel like you need a change I recommend you also start with small cosmetic changes like these – you'll be surprised to see how much happier it will make you, coming home to a beautiful new room!