Having a pool at your home can be an amazing thing for your mental health. A pool can help you cool off and relax during the summer, helping you relieve some stress.
In addition, a pool can be a great way to keep your kids preoccupied and busy, something that can help you keep your sanity while the kids are home for summer vacation.
Having a pool has lots of benefits, and you should strongly consider getting one. So if you've just closed on one of the Nashville houses for sale and are looking to add a pool on as well, then you might be wondering when and where you can get one.
Each time of year has distinct advantages for purchasing a pool, so which fits your situation best? Let's take a look at the pros and cons of buying a pool at each stage of the year.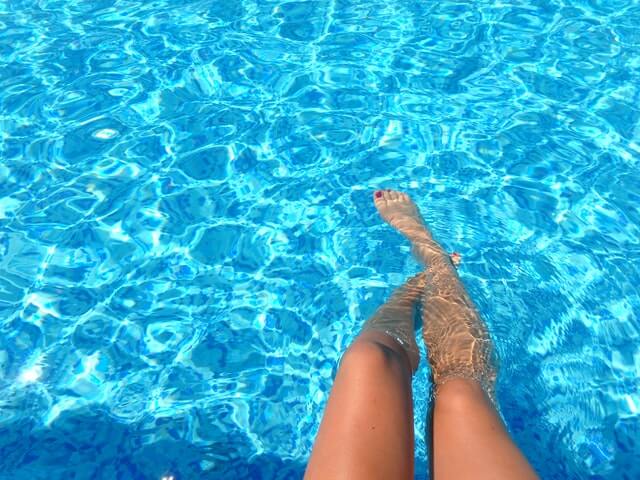 Early Spring
One of the best times of the year to purchase a pool is the spring. During the spring, pool retailers are preparing for the upcoming summer season. T
hese retailers likely have new products and are trying to get rid of old and outdated pools. These pools will likely be marked down, and you can actually find some amazing deals when shopping during this time.
On top of these great prices, the pool retailer may offer special deals like lower installation prices just to strum up business before the pool season actually kicks off.
Although the spring may be one of the best times to find a deal on a pool, it isn't completely perfect when it comes to buying a pool.
The spring has extremely fickle weather, meaning that sometimes days can be either too wet or too cold to install your pool. In addition, there is a limited time that the sun is out, meaning that pool installers can only do a few a day.
Due to all of this, you may have trouble getting your pool installed, a slight drawback of purchasing your pool in the spring.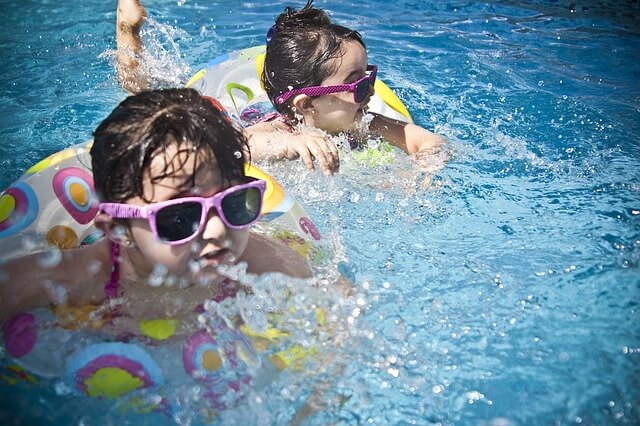 Summer
While you may be enticed to purchase a pool during the summer months, you likely should shy away from it as it isn't always the best idea.
That being said, there are still some advantages to buying a pool and installing it during the summer months.
First, the weather and daylight are usually cooperative, meaning that you won't have to worry about bad weather or darkness delaying the installation of your pool.
In addition, the warm weather and sunlight will warm your pool rapidly, meaning your pool's temperature will be ready for swimming just a few days after installation.
The main problem you'll run into with purchasing a pool during the summer months is the lack of attractive deals.
Since the summertime is peak pool season, many retailers don't sell pools that are that discounted.
That being said, there are some windows of opportunity. You could purchase your pool in early August, a time when people are usually preoccupied with planning last-minute summer vacations or preparing for school.
As a result, you may be able to find some retailers offering up some nice discounts, allowing you to get a cheap pool and still have some summer left to enjoy it.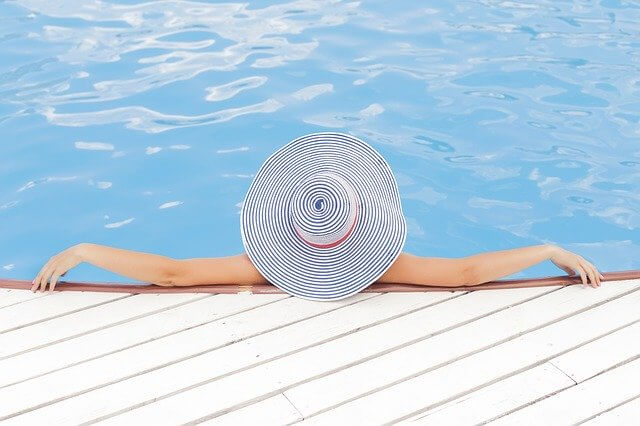 Fall
Another great time of year to purchase a pool for yourself is during the fall months that follow summer.
Pool retailers typically calculate market demand and try only to carry as many pools in their inventory as people will buy. However, this doesn't always work out, and sometimes pool retailers have some extra inventory left over when the fall rolls around.
When this happens, the pool retailers will be offering up their inventory at an insane discount, allowing you to get a steal on purchasing and installing a pool.
Although you're getting your pool for cheap, there are some drawbacks to purchasing a pool in the fall. First, most of the products are already purchased, meaning you'll only be able to select products that customers didn't want during the spring and summer.
In addition, fall weather can be fickle and cold, meaning it might be a hassle to find a day that's good for installation.
Finally, if you install a pool in the fall, then you likely won't be able to get any use out of it until the following year.