Many of us get cabin fever or itchy feet when we stay in one place for an extended period of time. Often this means taking a holiday, but some choose to move house, town or country to add variety in their lives.
If this is outside of your means, there are ways to update your home and create an entirely new atmosphere without spending buckets of money on moving.
By developing a different relationship with your home you can shoo away those itchy feet and welcome in a new era for your family and the house you live in.
Don't be afraid to make changes, because getting out of a rut can really change our lives for the better. Sometimes we're not even aware that we've been in a rut until we get out of it!
Read on for advice on ways to update your home without spending big bucks.
Curb appeal
Improving the curb appeal of your home could not only increase the value of your home (if you are still planning on selling it in the future) but also make you happier to walk through the doors at the end of the day.
Plus, tidying up the front of your home is a nice hobby to keep you off the sofa and it's beneficial to the community as well.
You could re-paint your front door, give your windows a good wash or if you have a bigger budget, have a bay window installed. This is a great way to add a little extra space and light to your front room, too.
If not, smaller jobs like sanding and painting the gate can work wonders for your curb appeal, as well as adding some hanging pots or baskets.
It's always nice to add flowers, and there are many resilient varieties that would be happy to welcome you as you come home.
Transforming your home's appearance can be as easy as a good pressure wash of the front – borrow one to save on expensive equipment!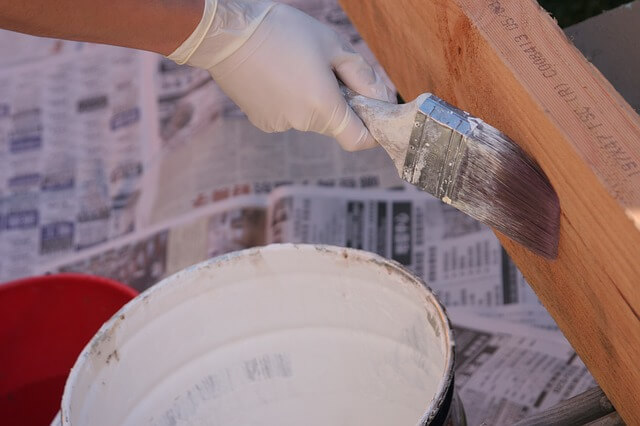 De-clutter
Removing unneeded furniture from your home can open up spaces you hadn't considered before, with new possibilities of what you could do with that space.
If a table or chair seems to be doing more taking up space than actually being aesthetically pleasing or helpful, put it into storage or sell it!
You can save money on new furniture when you sell your old models and have a car boot sale. Remove furniture you don't use and save money by selling unneeded things.
Of course, some furniture carries emotional significance. These pieces charged with feeling and memory could also be upcycled in new and creative ways to update your space.
Ask a friend if you're not sure what might suit best!
Bring light in!
If you can't afford replacing your old windows (they can represent a serious investment), you can add an up-facing light to some corners of the ceiling, making the space look bigger and brighter at a lower cost than knocking walls down!
You can also add lamps in strategic places to change the look of the room they're placed in.
There are many ways to play with light to create a certain mood or atmosphere, and this can be a good way to completely transform your home.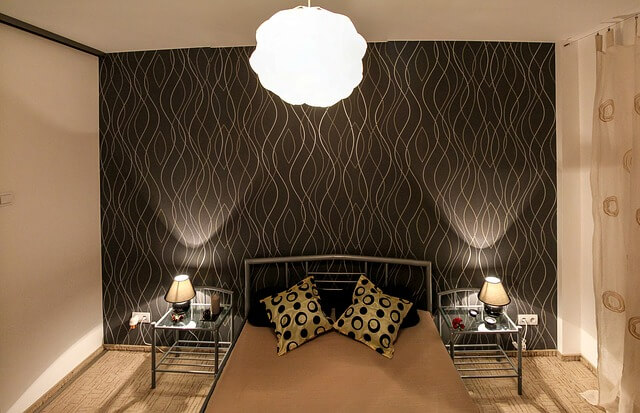 Make small improvements
Often little things can make a big difference. You don't need to invest a lot of money to make big changes in your home that can truly change the relationship you have with it.
Here are different rooms and the small improvements you can easily make in them: in the kitchen you can repaint cupboard doors and add new handles. In the bathroom, install new shiny taps and re-grout between the tiles.
If you install good draft proofing in the loft and cavity wall insulation you will save a lot of money on energy bills, so whether you're tired of looking at the same thing or paying too much for heating, there are small things you can do to make your home work for you.
Jazz up your garden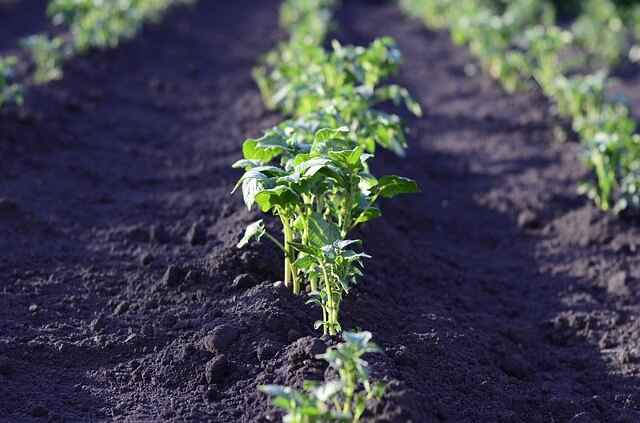 If you feel overwhelmed by the thought of your garden, it can be worth investing in a one-time garden maintenance job by a professional gardener – leaving you to do the fun parts!
By spending more time in the garden you'll be exercising, doing a fulfilling hobby and potentially saving money on veggies if you spend time growing those!
So first of all, get someone to clear the debris and rubbish, doing the hard work for you. In the meantime, you can concentrate on re-designing your garden the way you want it to be.
Whether that's a vegetable patch, a sea of flowers or an expanse of grass to play on, making your garden work for you is an important factor in making your home work for you in general.
******************************
There are plenty of things you can do to cure your itchy feet, and here are just a few examples. If you're short on cash, you can change the look and feel of your home in a few simple steps.
No need to move when you can revamp your home! Ditch feelings of boredom and lethargy by transforming the space you live in.
Make it work for you, not the other way around.
Thanks to Freepik for the featured image.