There's no need for a major upheaval of your bedroom to give it a new look. Many people place thousands of dollars into redecorating rooms in their home, but if you're frugal (and you mean it), then you can find affordable alternatives that will add just the touch of change and décor you were looking for, all without breaking the bank!
Check out my personal tips on how to redecorate your bedroom – all for very affordable prices! If you have any more suggestions, make sure to add them in the comments below.
Forget paint or wallpaper, go for wall stickers and murals
Painting and wallpapering isn't necessarily expensive, but it all depends on (a) the type you are buying and (b) whether you're hiring someone to do the painting or application.
How about instead, saving some money and time and buying an easy wall sticker decoration?
Depending on the type and size you pick, prices for stickers will usually start at low rates of $8 or a huge mural sticker which will fully cover the wall can go for $50 and up. Properly used, they can look stunning in any room and you can take your pick on the variety of designs: elegant artwork, fun graphics, provoking quotes, children's characters or imaginary worlds… designs are not lacking in the world of wall decals.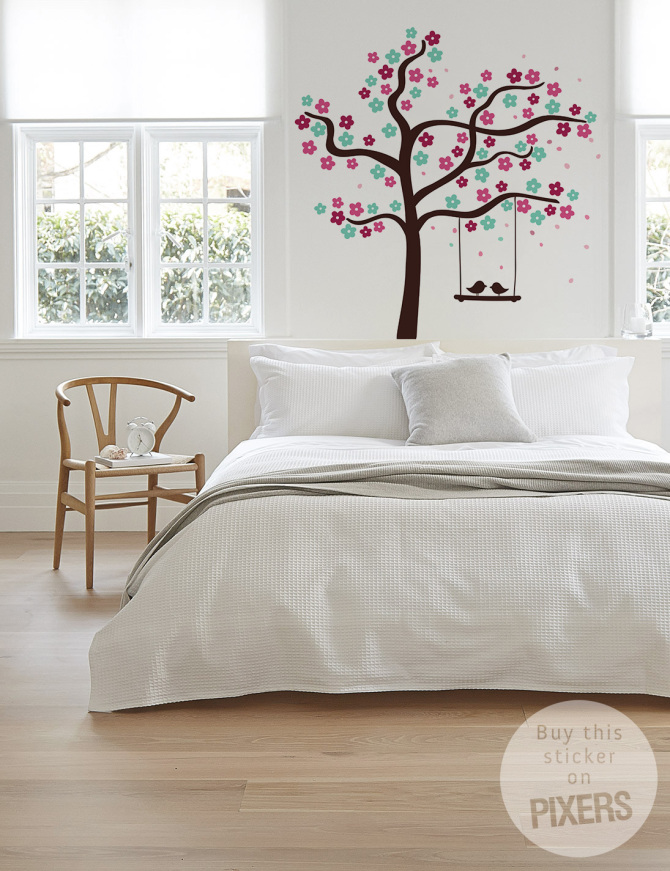 DIY – DIY everything!
I'm a strong proponent of going the DIY route. First, I love to learn how to do things myself. Second, I'm all about the savings. If I can do something myself, it means I save the expenses of paying someone else to do it (bad for macro-economy, good for my economy).
In today's 'information age' of the internet, you can find information on anything you want to do, from refurbishing furniture to making beautiful paintings for your walls. Specializations and expertise are at our fingertips to find and learn.
You can easily find inspirations and detailed instructions and photographs everywhere online. A simple search on Pinterest, for example, will give you loads of great ideas!
Re-purpose and buy second hand
I'm a second-hand addict… I love garage sales, second-hand markets, thrift shops and so on. A lot of the goodies are so valuable but of no use to their current owners… But they can be of use to us frugal ladies looking for a deal.
Rummaging through these sales, I found quality furniture for super cheap (half of my living room is either furniture that people threw out or sold). When I see furniture for sale at very low prices, I immediately start to think about how I can refurbish it so it looks like new and what I would use it for. When I'm out of ideas, I head over to Pinterest and Google to find some inspiration.
The benefit: great furniture pieces to turn your bedroom's look around… all at a great cost.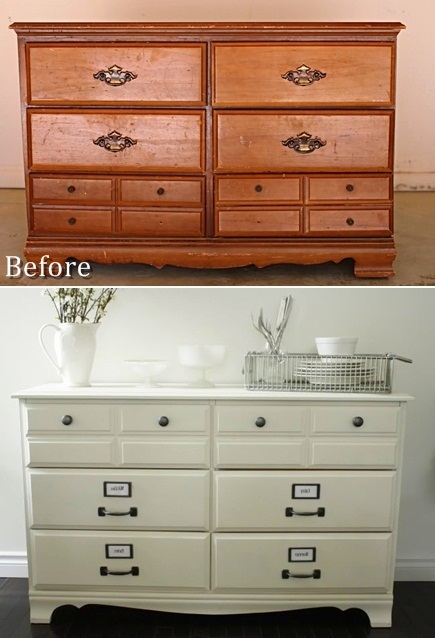 I would love to hear your ideas on redecorating on a budget! Share them below and let's get to saving some money!