Wales is blessed not only with beautiful countryside, seaside resorts and thriving cities but it is also small enough to travel around to different destinations within the space of a few days. If you are looking to visit Wales this winter here are 5 top destinations to enjoy for the weekend or if you've got longer you can try and fit a number of them in on the same trip. Whether you are a city slicker, avid rambler or want a brisk few days on the coast, there is a holiday in Wales for you.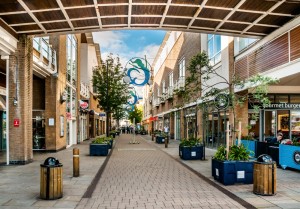 Llandudno
Short breaks in Llandudno, or the 'Queen of the Welsh Resorts', as it was called in Victorian times is not just for the summer months. The town is blessed with wonderful seaside architecture making a stroll down the promenade a pleasure in all weather. If you are looking to take in more, there is the spectacular Great Orme Country Park for wildlife spotting opportunities. Llandudno also boasts a great selection of cafes, bar and eateries to please the culinary traveller. For a great breakfast, we recommend the Inglenook Café.
Aberstwyth
Aberstwyth's electric cliff railway is the longest of it's kind in Britain and affords wonderful views of this most picturesque part of the world. Aberstwyth itself has also got lots to keep the winter visitor occupied with the National Library, an Iron Age castle and surrounding hills all vying for attention. There is also space by the historic harbour to sit and watch the world go by for the more sedentary break.
Cardiff
Whether you're a sports fan, Doctor Who enthusiast or extreme sports nut, there is something for you in Cardiff. The city's sporting scene is boosted by an International Sports Village and stadia for cricket, football, rugby and more. The Welsh capital is a thriving metropolis with venues such as the Wales Millenium Centre making it a must-visit for any culture vulture.
Snowdonia
Any rambler in the UK will have Snowdonia high on their list of favourite walking spots. It's many breath-taking peaks, the captivating Cambrian coast and the eponymous mountain itself provide walkers of all levels plenty of choice for memorable hikes. There are also cultural pursuits and activities for youngsters visiting the region with Llanbedrog's Oriel Plas Glyn-y-Weddw gallery and The Fun Centre in Caernarfon.
Tenby
Another resort which is mistook for being for the summertime only, Tenby has lots to offer. It's 13th Century stone walls make it picturesque at any time of the year and unspoilt beaches such as Castle Beach are also worth a trip to during a winters day. For younger visitors there is also some top rate amusement and theme parks as well as the new Makin Track activity centre featuring segways, paintball and quadbikes.