Today we have a great Guest Post from our friend, Keith McDonald from Which4U.co.uk. As he specializes in UK finance, this post will be especially valuable for those of you in the UK who want to learn more about the recent switching banking system and how you might be able to benefit. If you're interested in sharing your own expertise knowledge with us, please see our Guest Post Guidelines and shoot us a message! 
For years, Brits have been accused of sticking too rigidly to their banks despite poor service and lacklustre competition. Our relationships with our banks have been jokingly described – though maybe with an uncomfortable hint of truth – as tighter than our marriages!
One of the main reasons given for such widespread customer apathy has been the inconvenience of switching bank accounts. Until recently, it took up to a month for a transfer to a new bank to be completed, and the antiquated process has presented too many opportunities for mistakes and complications to arise. It's been far easier just not to bother at all.
As you can probably imagine, this kind of loyalty has not proved much of an incentive for banks to treat their customers particularly well or to offer any real competition for new current account customers.
But now those days should have gone for good. In September, a new bank account switching system was launched across the UK that allows customers to switch bank accounts within just seven days – far easier than ever before.
Other useful benefits include a 13-month redirection service, which forwards any payment instructions to or from your old account automatically to the new one. So if your employer doesn't update your account details in time for the next payday, or if a Direct Debit payment hasn't transferred in time, it's no problem – the system takes care of it.
The new system also provides a guarantee to refund any charges the customer faces if anything goes wrong with the transfer. Banks may even feel inclined to offer goodwill compensation payments if they fail to complete the transfer on time. Here's a snapshot of how it works.
Summary: the benefits of the new system.
✓Switching in just seven days.
✓No awkward negotiations with your old bank.
✓Automated redirection service for 13 months.
✓Guaranteed refund if anything goes wrong.
The new system was introduced as part of a directive by the European Commission to force the banking sector across all European nations to become more competitive. And at first glance, this appears to be working in the UK. Not only are customers leaving behind scandal-ridden banks (Lloyds, Co-operative Bank, etc) as a point of principle, but they are also seeking out the rewards on offer for switching to another provider.

So, the all-important question: what's on offer for UK readers who may be interested in switching to a new bank?
Cashback on Essential Spending: Santander 123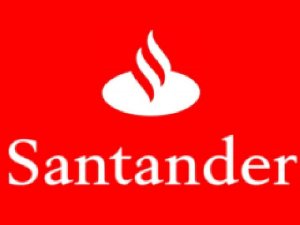 It's been popular long before the new switching system was launched, but the '123' account from Santander is a real winner with customers. The Spanish bank has earned some notoriety for its poor service over recent years, but its unique combination of cashback and in-credit interest worth up to 3% has proved irresistible.
It's a reward current account and a savings account in one. In fact, no instant-access savings account comes close to matching this at the moment, and it's been the most-chosen destination for British switchers since the new system came into place.
Some Cashback Estimates
| | | | |
| --- | --- | --- | --- |
| Cashback Offer | Measure | Cost | Cashback |
| 1% Water | Average Household Bill | £388 pa | £3.88 |
| 1% Council Tax | Average Band D | £1,456 pa | £14.56 |
| 2% Utilities | Average Energy Bill | £1,315 pa | £26.30 |
| 3% Telecoms | iPhone 5 Contract | c. £384 pa | £11.52 |
| 3% Telecoms | Broadband / Digital | c. £360 pa | £10.80 |
As a conservative estimate, you'll get back around £67 a year just from paying your everyday bills. And homeowners could easily double this amount, since Santander mortgage payments qualify for 1% cashback as well. If a customer moves over £3,000 in savings into this account, they can earn 3% interest on this (£150) – a formidable return in the current marketplace.
Interest up to 5%: Nationwide FlexDirect

Another popular choice has been the Nationwide Building Society, which has held its reputation intact while the majority of its big-name rivals have become implicated in various scandals.
The 'FlexDirect', the society's first new current account in over 20 years, offers a stunning 5% interest on balances of up to £2,500 for the first year. This is almost three times the best return from an instant-access savings at the moment (1.80%, December 2013).
A few quick calculations show that this account offers the best returns on balances of between £1,500 and £4,167 before it is exceeded by Lloyds and Santander (whose 3% offer extends to larger balances of £5,000 and £20,000 respectively).
A few quick calculations show that this will offer the best returns on balances of between £1,500 and £4,167 before it is exceeded by Lloyds and Santander (whose 3% offer extends to larger balances of £5,000 and £20,000 respectively).
| | | |
| --- | --- | --- |
| Credit Balance | Best Returns | Maximum Return |
| Up to £1,500 | Halifax Reward | £60 (£5 per month) |
| £1,500 – £2,500 | Nationwide FlexDirect | £125 (£100) |
| £2,500 – £4,167 | Nationwide FlexDirect | £125 (£100) |
| £4,167 – £5,000 | Lloyds Vantage / Santander 123 | £150 (£120) |
| £5,000 – £20,000 | Santander 123 | £150 (£120) |
The account boasts a fee-free overdraft for 12 months, so you could end up saving on charges too. And a further advantage is the access it grants to other competitive products offered by the society, including low-cost loans and credit cards.
Straight-Up Rewards: Halifax Reward

Halifax is part of the beleaguered Lloyds Banking Group, but it hasn't suffered the same customer exodus as its parent bank. Part of the reason for this could be its straightforward reward system that offers new eligible customers a £100 bonus to join and a steady £5 monthly reward. If you manage to stay in credit, £60 per year is no negligible amount, especially if you're not able to generate a great deal from your savings at the same time.
Halifax has also started a new Cashback Extra scheme, which allows customers to earn between 5% and 15% on selected items at participating high street retailers.
| | | | |
| --- | --- | --- | --- |
| Argos | Domino's | Glasses Direct | Hertz |
| Homebase | Marriott | Morrisons | New Look |
| O2 | Oasis | Ocado | Play.com |
| Pets at Home | Q-Park | The Body Shop | Urban Outfitters |
The scheme is slightly frustrating, insofar as it's the bank that decides which offers it deems relevant to the account holder, and customers then have to log on to their account, find deals, and activate them. But the savings are attractive for the right customer, and the bank believes that participants could easily rack up over £100 per year.
The offer exemplifies the kind of measures that banks are adopting now that the new switching system is in place. Current accounts are becoming convenient all-in-one solutions for transactions, savings, and rewards, in the effort to attract your custom. If you've followed the finance tips for 2013, it may be that switching your current account is the first top tip for 2014.