Who here hasn't grown up with Snoopy and the Peanuts gang? They are a globally recognized comic that spans every corner – I used to love picking up the Sunday comics sections in Bolivia and laugh at Snoopy's and Woodstock's happenings. They really brightened my day. 🙂
Today as an adult, I still love Snoopy and enjoy their Christmas specials just as much.
If you're also a fan like me, then let me introduce you to their official Snoopy Store! They have a huge variety of products available for purchase with every Peanuts character – from Lucy to Peppermint Patty.
Personally, I love the framed artwork pieces from Charles Schulz, the creator. If I could get a signed piece… well, that would make my office the most epic spot of my house.
Check out their store – you'll love what they have to offer!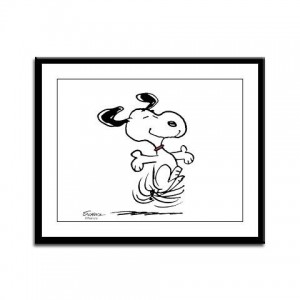 This post was created in partnership with eAccountable. All opinions are my own.