Building a website isn't easy – especially one that looks professional and has all the functionality that you need. Musicians need a lot of features in their site including a way to showcase their music and videos, a calendar displaying any events or concerts, a way to contact the musician or see what they'e up to and more.
But how do you get a professional website for cheap?
Easy! TuneCore partnered with Bandzoogle, a website builder for musicians, to offer you guys an amazing deal. If you sign up for Bandzoogle, you will get a free 30-day trial plus you will save 15% on the first year!
You can create a gorgeous site easily and it will cost you a fraction of what you would need to pay a web designer.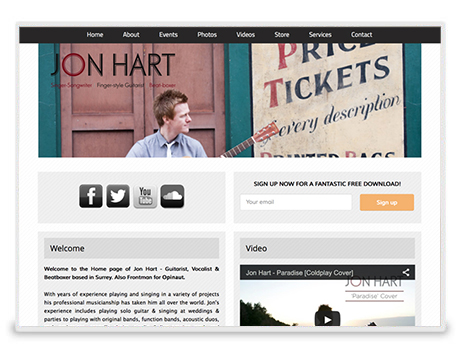 Beautiful sites easily made
You will also be excited to hear that TuneCore has partnered with KKBox, which gives musicians an opportunity to have their music heard in the Asian market.. this is a multi-billion dollar industry! It's really a market that is ready to explode.
This post was created in partnership with eAccountable. All opinions are my own.