Want to save money for your small business?
Running a small business has many advantages, especially in the way you choose to increase profits and expand your business.
If you're looking for more ways to cut costs and pull in better returns, it can be useful to consider some of the main areas of potential cost relief.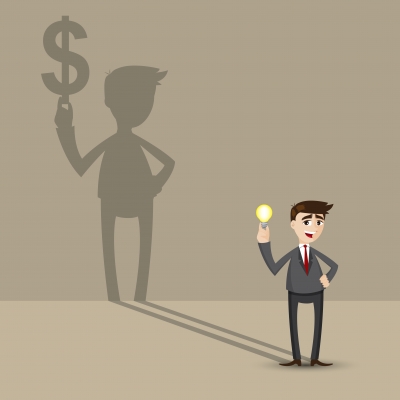 Outsource!
Running a small business can be extremely time intensive, especially since most of the time you are the CEO, CFO, Head of Marketing and Head of HR! The key to making sure you have the headspace to work ON the business instead of IN the business is to outsource as much as possible.
Lets say you need some help with a business plan or online marketing campaign, look towards a service like the newly launched Google Helpouts.
Today, you can even outsource high management positions to help overcome financial challenges. By hiring an experienced fractional CFO, you can get the best of both worlds – an experienced CFO with knowledge and skills beyond the capabilities of most small businesses, while providing the option to onboard a professional at this level for a fraction of the time and cost.
Maybe you are trying to reduce the time spent on data entry? Then you might consider a transcription service, such as offered by Sterling Transcription.
Spend some time thinking about the components of your business that do not need your absolute attention and consider the benefits of getting some outside help so you can focus on generating business growth!
Conduct a worldwide interview
The beauty of technology as it expands, develops and connects us to other countries, is the way it defies the concept that the only people who can work for you must live in your area. Enter the perks of sites such as Odesk and Freelancer.
If you need to cut down on employing staff with skills in design, even accounting or admin, be sure to have a good look around on these sites. The fundamental purpose of these organisations is to hire outside your country for a lower cost option. You can find a skilled individual to work for you in your small business for just a fraction of the cost that a local worker might.
Make the most of interns and work experience
If you've been offered assistance by fledglings, by all means consider taking the offer! Many work experience individuals or interns are willing to work low cost or for free if it means they can draw some experience from it.
Hiring fresh feet is also a great way for you to learn a lot about training and how to approach new aspects of your industry as well, as interns and students often bring lots of fresh perspective into the workplace and can exchange ideas about their views of the industry. In short, the new frontline can help you stay on top.
Shared office hubs
Renting an office can be expensive, unnecessarily so.  You might like to consider some of the options for working in a shared space environment. Ideal for those who only need desk space plus a little more to carry out their work, in most cases, you'll be paying for a separate room or space and sharing areas for meetings, kitchens, and bathrooms.
Network with your community
Workswap is a great way to save money and get word out about what you do – simply by chalking up a bartering system. By offering a service swap, you'll avoid all the extra hassles of invoicing and the like, while getting work in return. See what your colleagues can offer, you may be pleasantly surprised!
Supplies and upkeep
It's a great idea to keep a few things in mind when you're buying your next round of supplies. Buying in bulk can cut costs but often take up a lot of space in your supply cupboard. You can bring the costs down by asking other small business owners like you to purchase the supplies together and share the costs. It works well!
It's also extremely important to monitor your use of supplies like paper and ink in your printing use. Don't print anything unless absolutely necessary, and make sure your staff are aware of your print policy. Use two types of paper for your printable work; one for drafts and standard print jobs, and a higher quality grade paper for final versions and presentations. Use them accordingly and don't deviate from the plan!
Be organised
It's no secret. Small business owners must be organised if they want to enjoy all the perks. Organisation is one of the key factors in managing and developing a small business, and it's one of the first reasons a small business crumbles when things don't work out well.
Fortunately, you don't have to be born with a diary in your hand to become more organised. Make the most of the great applications that make life easier for you, like direct debits, bill reminders, spend trackers, and passbook features. These apps will help you to stay on track where it's essential and this means you'll rarely be left behind, missing out on life outside work and losing time for yourself.
There are many ways to save on overheads in small business, the trick is, finding out what works for you and sticking with it long enough to see a real difference. The most rewarding savings come from long term efforts to save on costs. So whatever it is you decide to put into action, give it time to prove itself!
Featured image courtesy of iosphere at freedigitalphotos.net